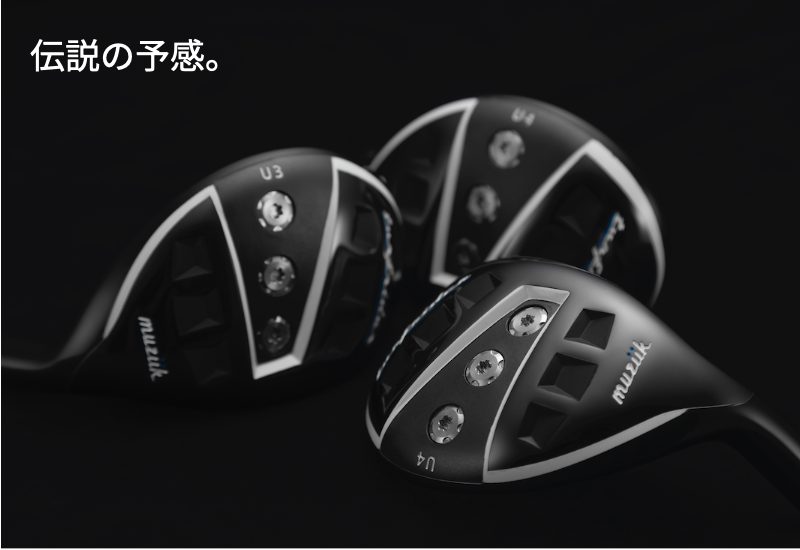 Speed with control for confident swings

Hailed as a deadly new 'weapon' is the Turfrider Hybrid, a high-velocity, versatile club with a moderately-sized head and small Face Progression (FP) value.
A 1.8mm maraging steel cup face is affixed to a stainless steel body create excellent feel and control, while a variable sole weight system helps golfers dial in their desired flight style.

TECHNOLOGY
Stainless steel body & 1.8mm maraging steel cup face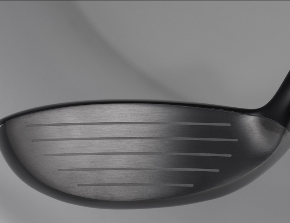 The head has a stainless steel body with a 1.8mm maraging steel face, designed to create an expanded high-repulsion area and a 'catching' impact feel. This creates great control and feel, which will resonate with golfers who enjoy shaping their shots.
---
Small face progression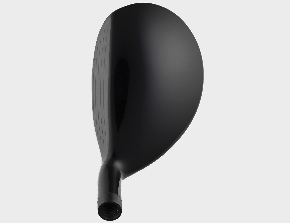 Unlike the DU model which has a high face progression (FP),
the Turfrider Hybrid has a small FP value with the face behind the shaft axis.
This results in strong trajectories along with shot-shaping control,
allowing golfers to swing with confidence as if they were hitting an iron.
---
Variable sole weights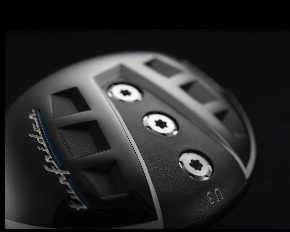 The Turfrider Hybrid comes standard with three 1.5g stainless steel screws,
which can be removed and replaced with separately-sold 0.7 aluminium weights
and 3.5g tungsten weights. The weights can be mixed and moved around to
change the CG location, thus favouring the type of shot that the golfer prefers.
---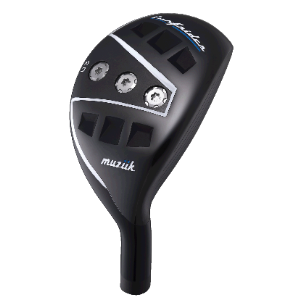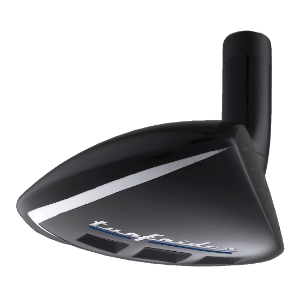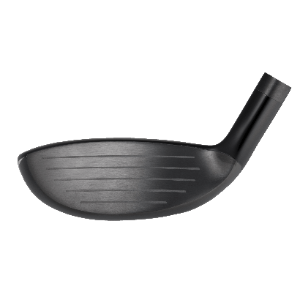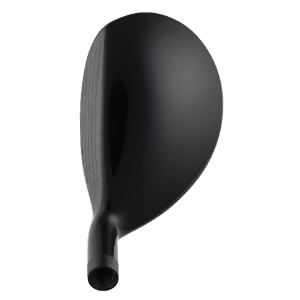 ,likebtn,,{"twitter":true,"facebook":false,"mixi":false,"google":true,"mixikey":"","hatena":false,"pocket":true,"linkedin":false,"line":false,"tumblr":true,"pinterest":true,"facebookShare":true,"lineAdd":false,"lineShare":true,"sortItems":["twitter","facebookShare","google","pocket","tumblr","pinterest","lineShare"],"options":{"twitter":{"counter":false,"checkurl":true,"url":"http://muziik-golf.com/japan/df.html","hash":"#飛ぶFW, #ムジーク","color":"","uid":""},"facebookShare":{"counter":true,"checkurl":true,"url":"http://muziik-golf.com/japan/df.html","hash":"","color":"","uid":""},"google":{"counter":true,"checkurl":true,"url":"http://muziik-golf.com/japan/df.html","hash":"","color":"","uid":""},"pocket":{"counter":true,"checkurl":false,"url":"","hash":"","color":"","uid":""},"tumblr":{"counter":true,"checkurl":false,"url":"","hash":"","color":"blue","uid":""},"pinterest":{"counter":true,"checkurl":false,"url":"","hash":"","color":"blue"},"lineShare":{"counter":false,"checkurl":true,"url":"http://muziik-golf.com/japan/df.html","hash":"","color":"","uid":""}}}
TURFRIDER HYBRID SPEC
---

product
CLUB HEAD

魔法のウエッジ

SHAFT

GRIP

GOLF BALL

ACC

インソール


ガラスコート


レーザー距離計


OEM