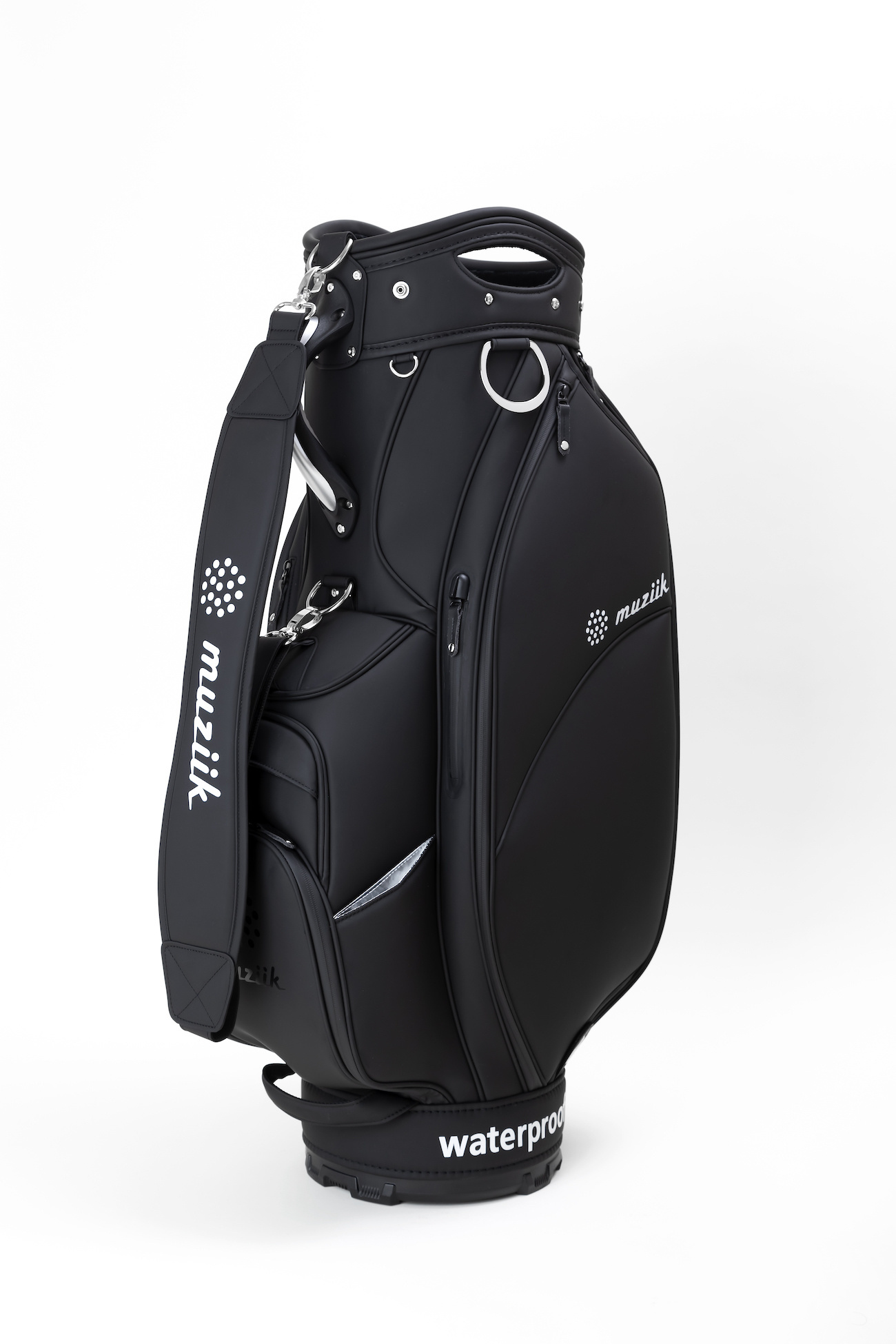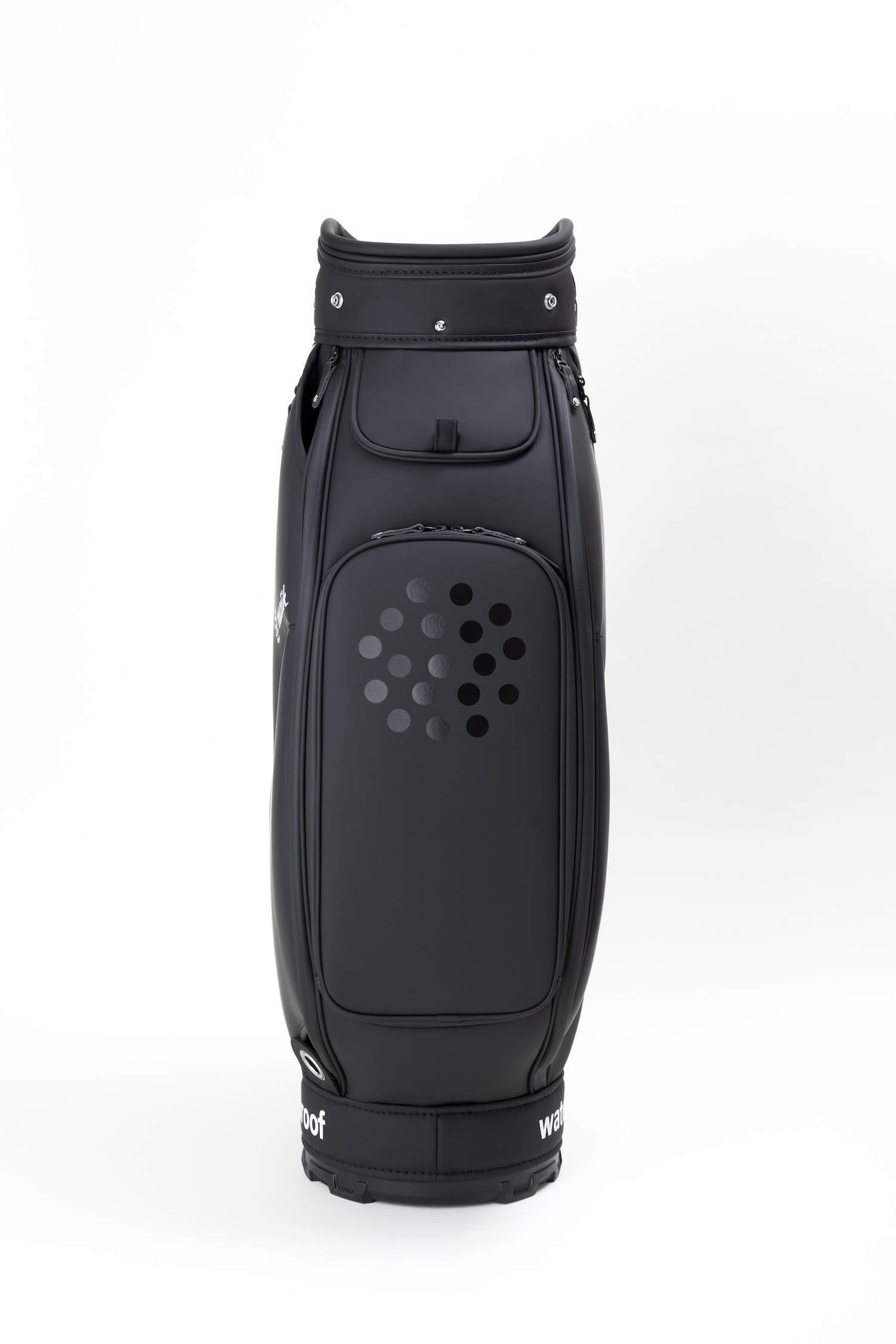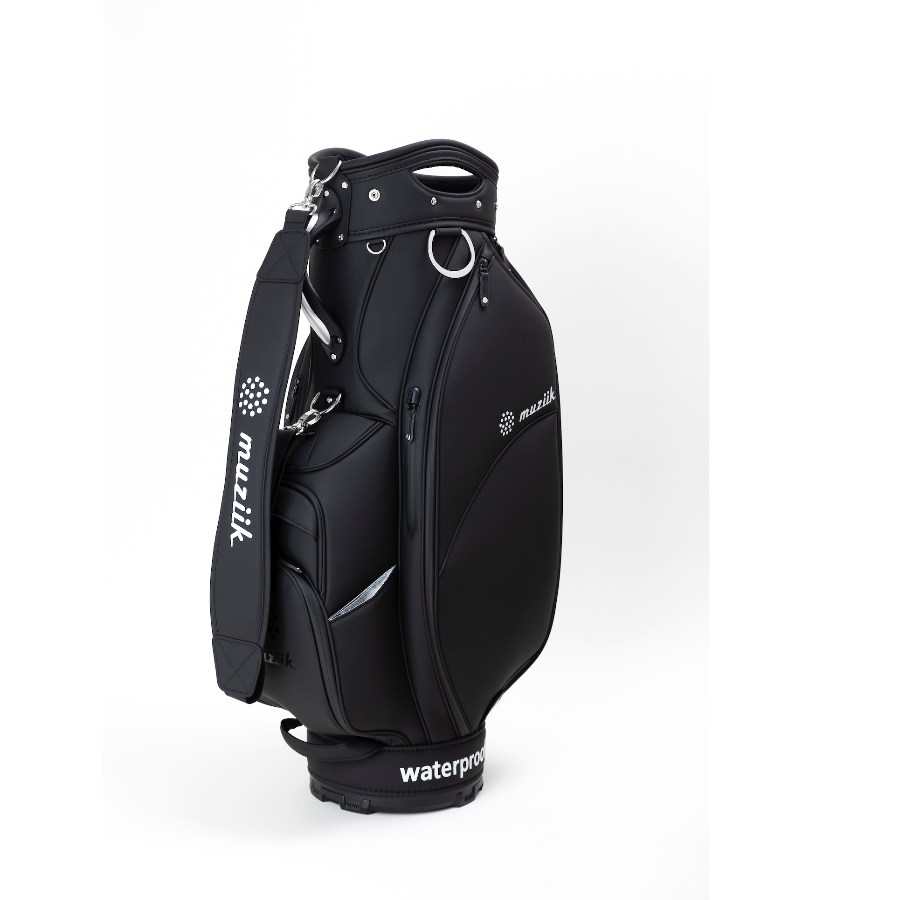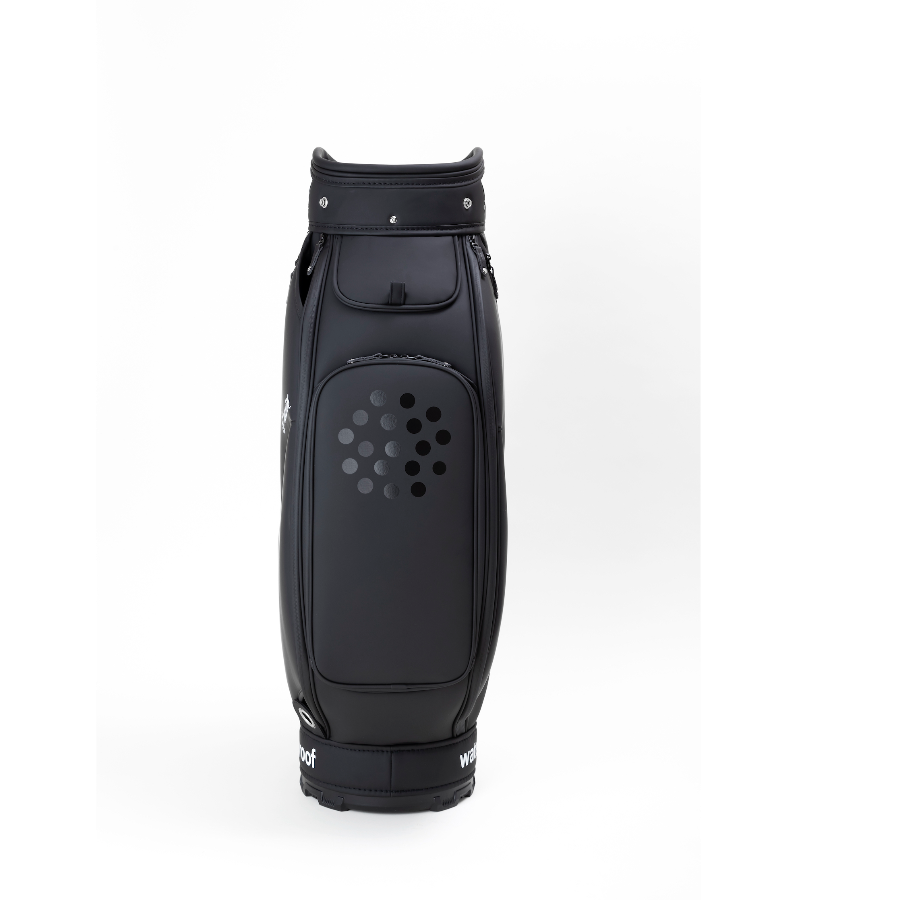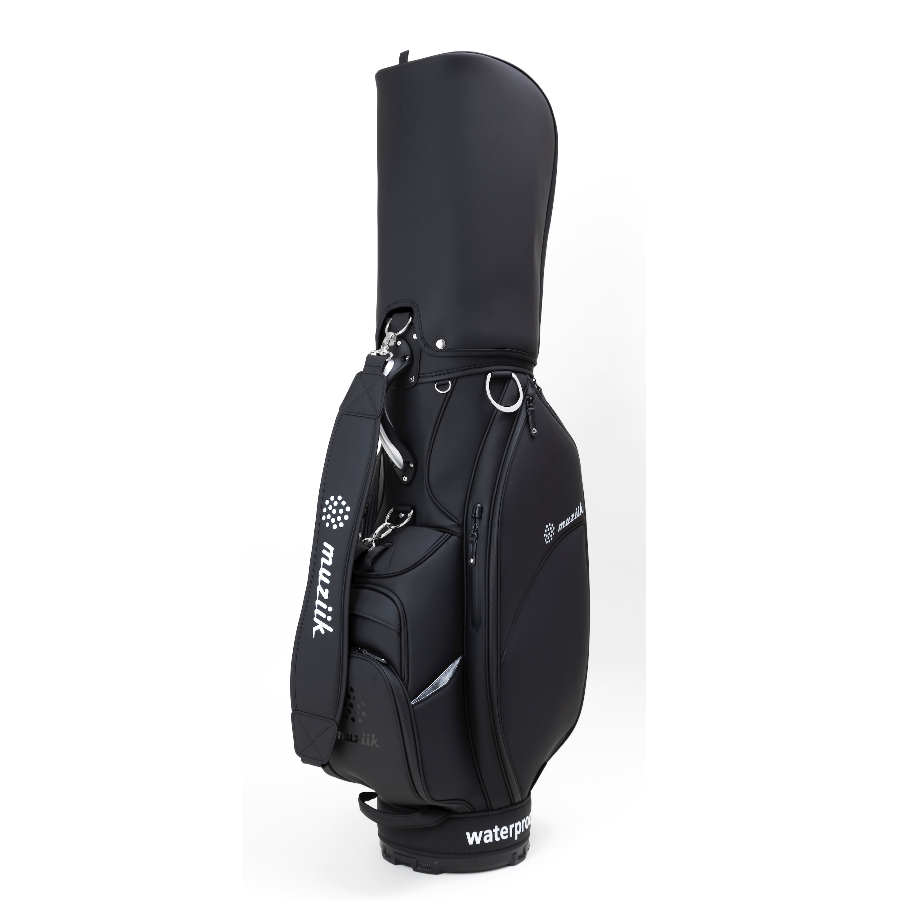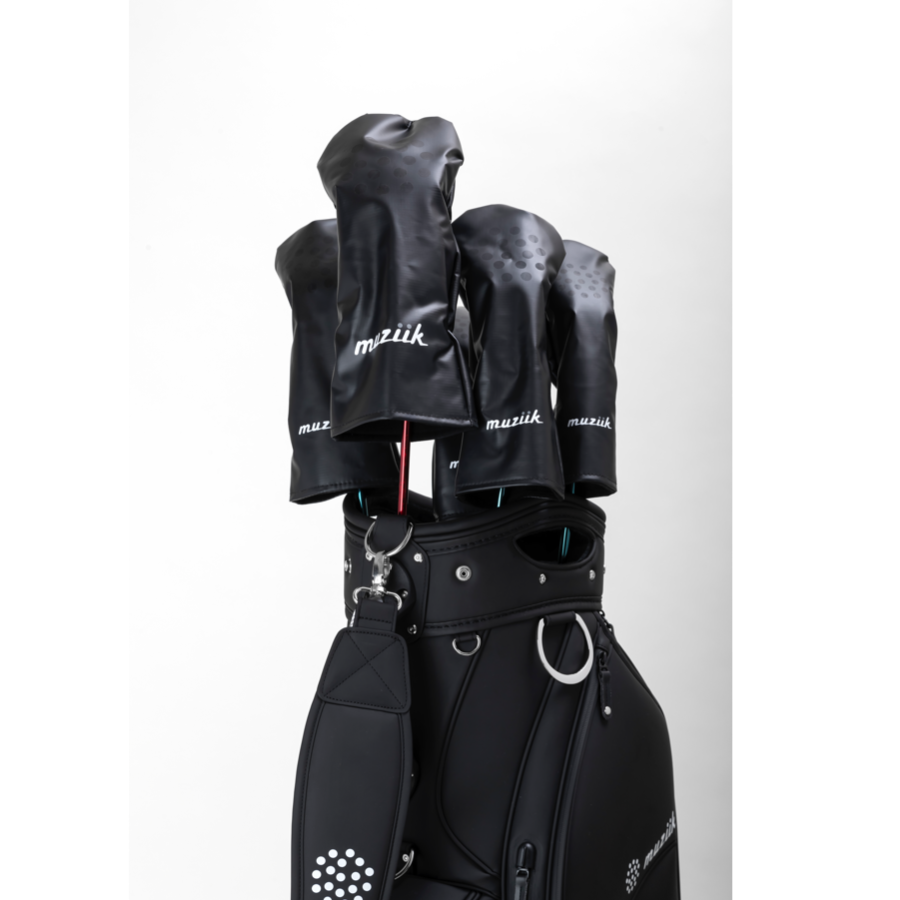 Luxurious, multi-functional black cart bag.
The previous stand bag made of waterproof material was very popular and sold out immediately.
The new product is a cart bag. The waterproof material is different from nylon and synthetic leather, and the logo does not stand out too much.
The user-friendly storage pockets are designed with the user's requests in mind. easy-to-use storage pockets.
This cart bag incorporates a variety of ingenious features. This is an item that is sure to sell out.
TECHNOLOGY
Made of high-grade, lightweight, waterproof material.

Waterproof material made of polyester coated with TPU is used.
The material has a luxurious feel that cannot be achieved with nylon or PU.
The black color accentuates the material.
The lightweight 3.6 kg.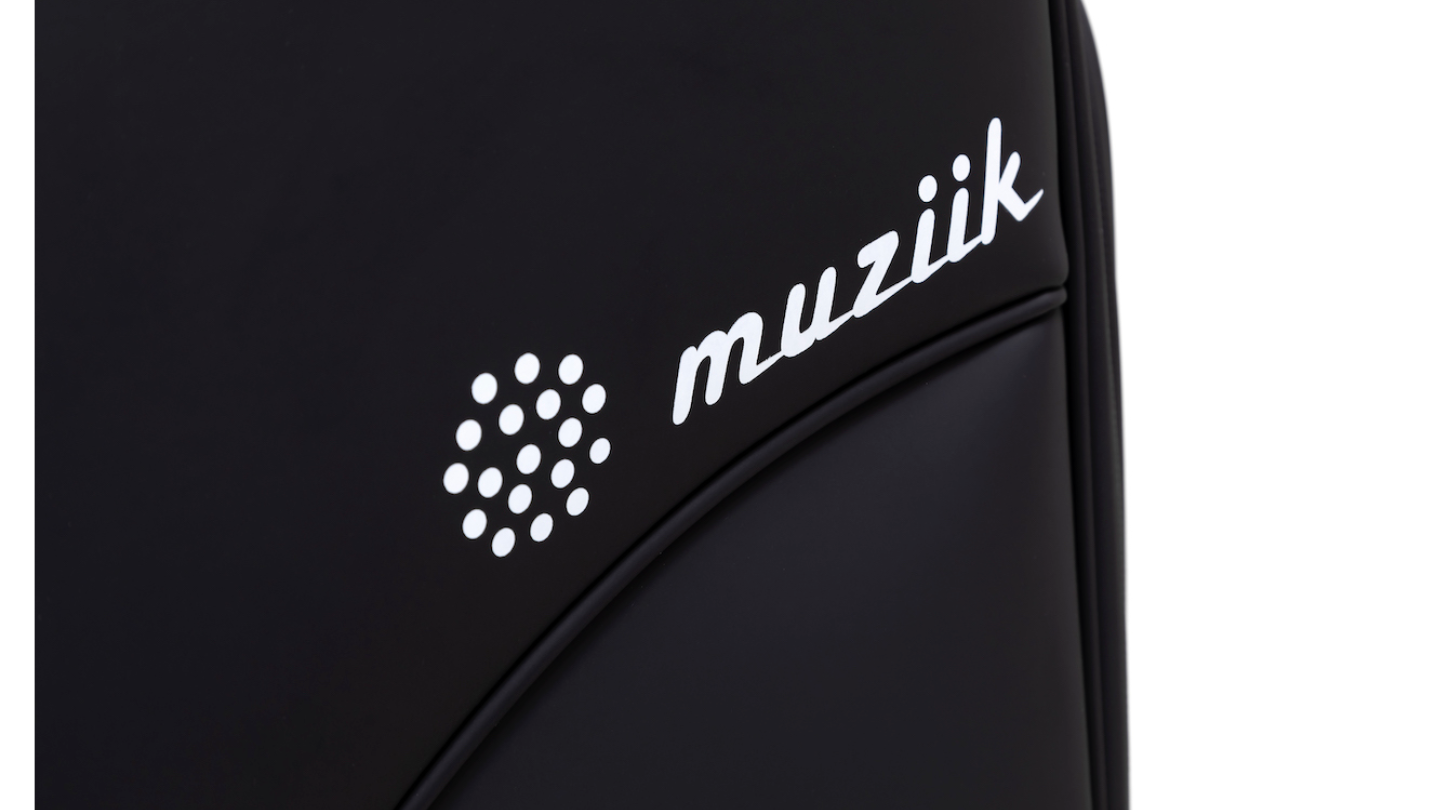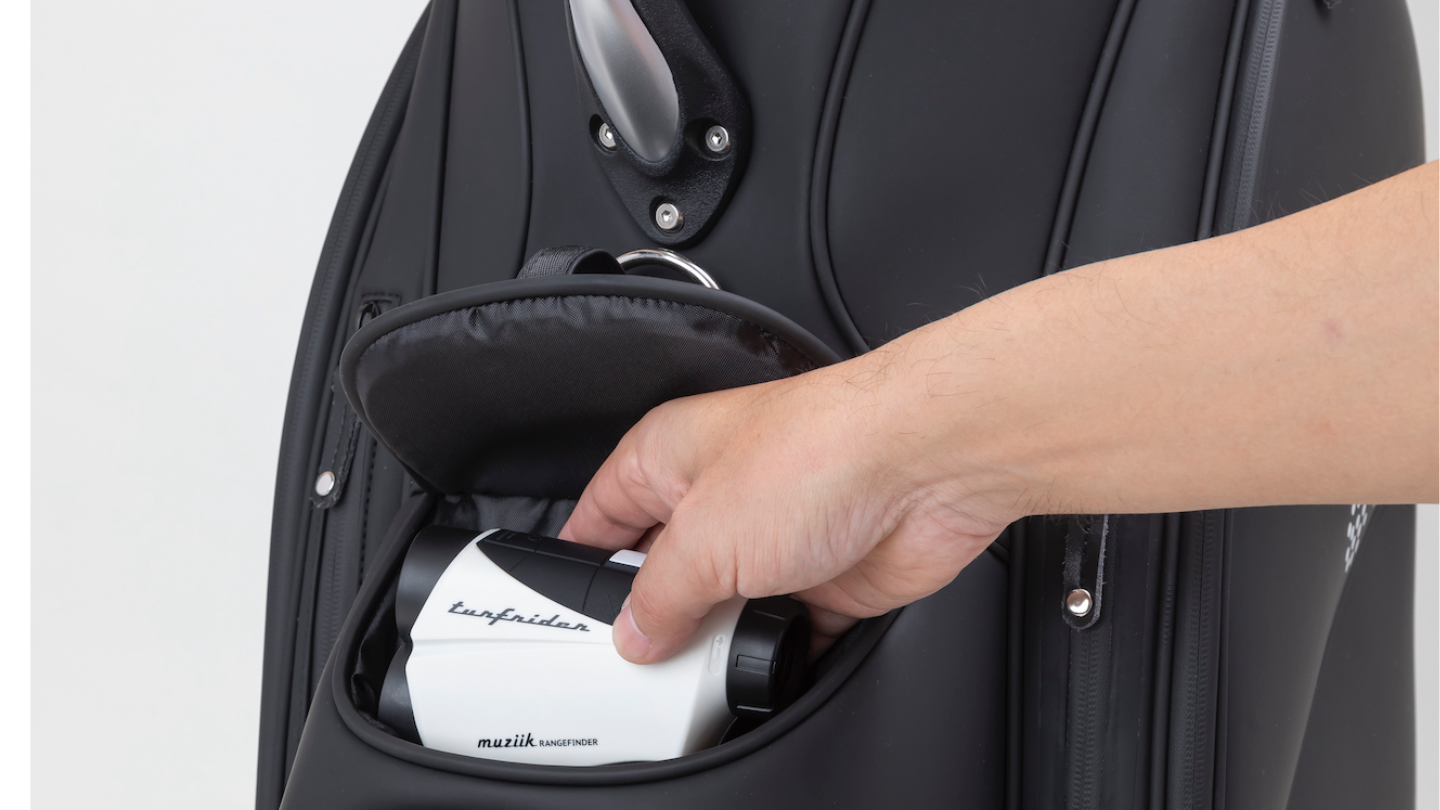 Large front magnetic pocket
A large front pocket with a magnetic closure is used.
This pocket is easy to take out and put in.
Rear magnetic pocket.

The rear pocket also has a magnetic closure.
Stress-free storage is possible.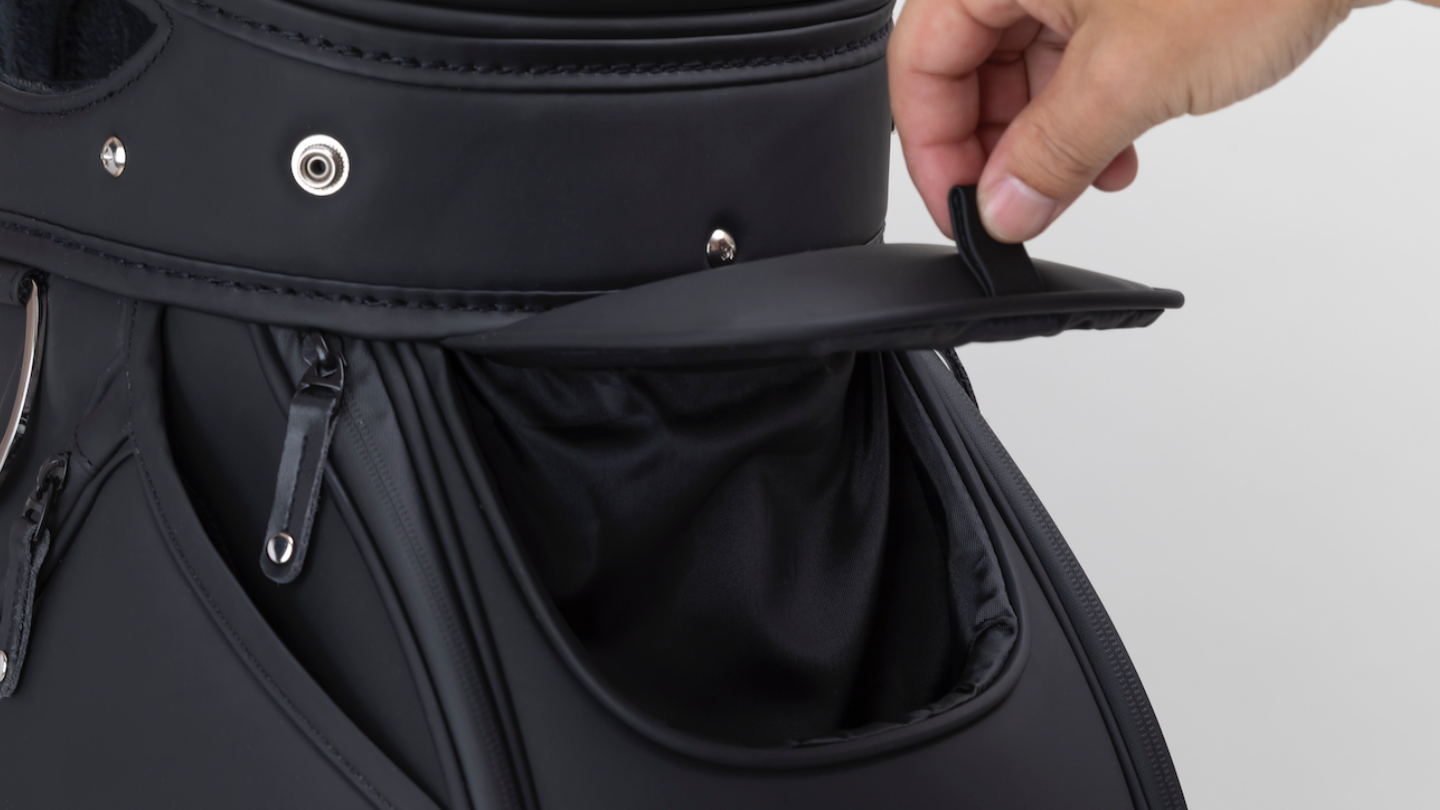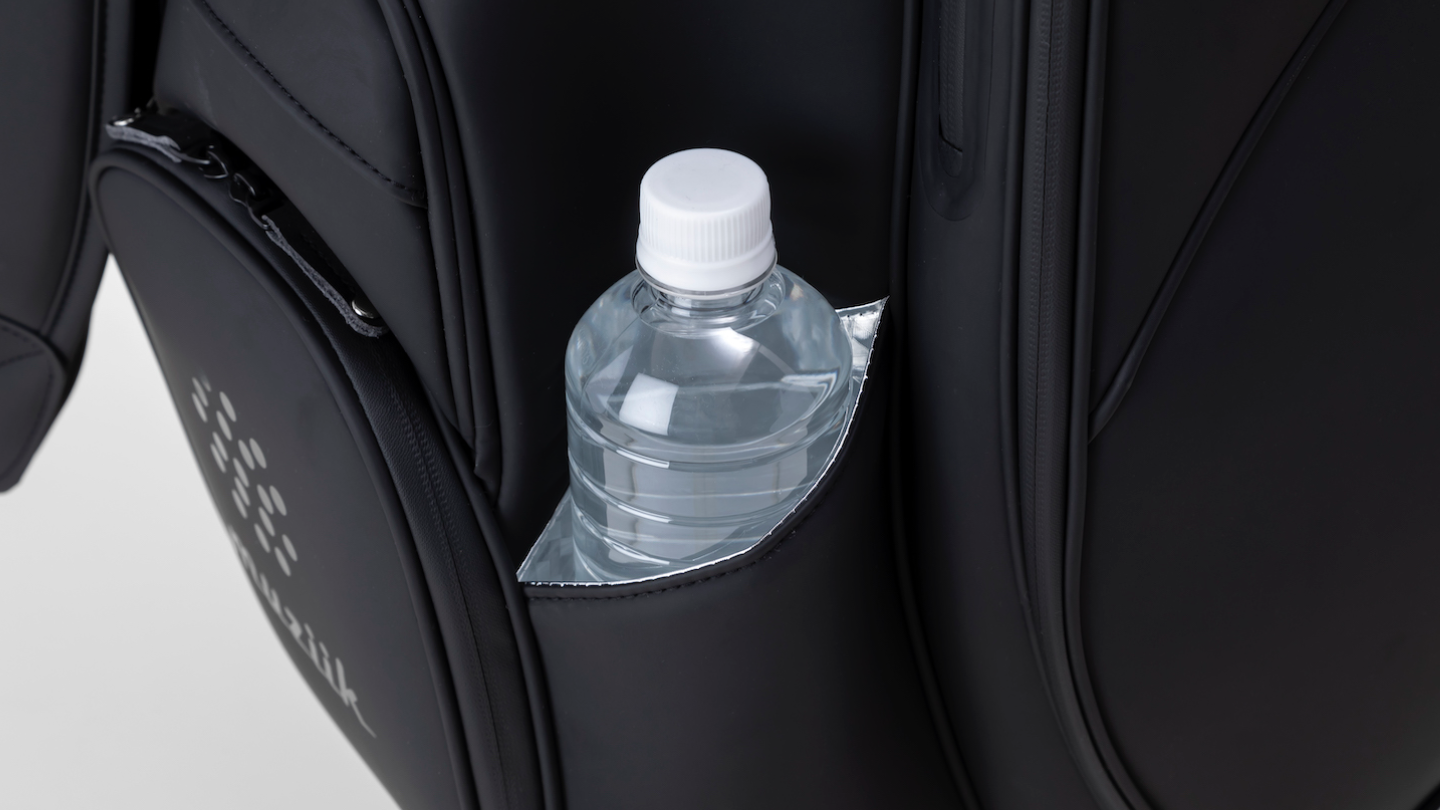 Drink storage pocket
Drink storage pocket with heat- and cold-retention sheet.
Cell phone pocket.

Cell phone storage pocket.
The zipper with waterproof tape is used It is safe even on rainy days.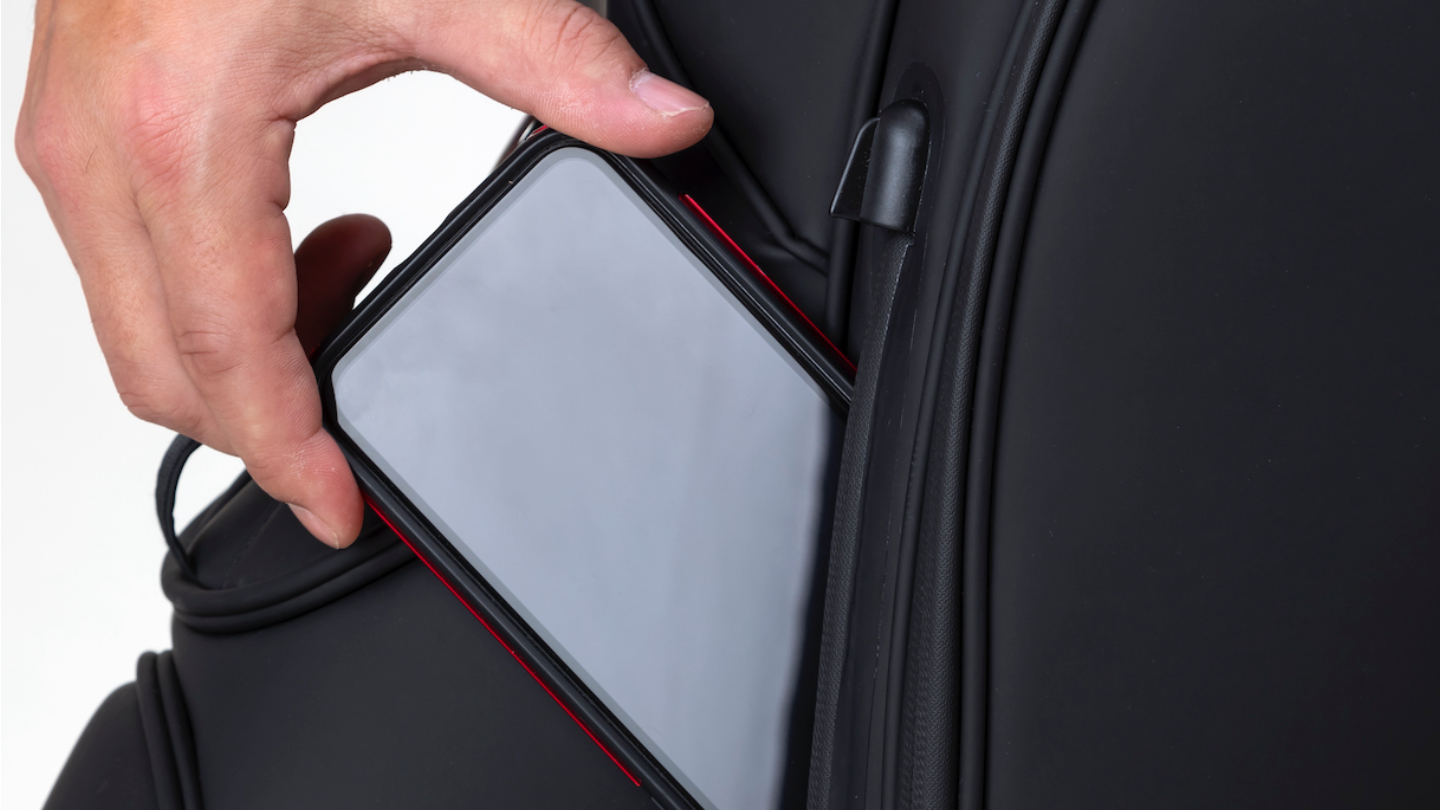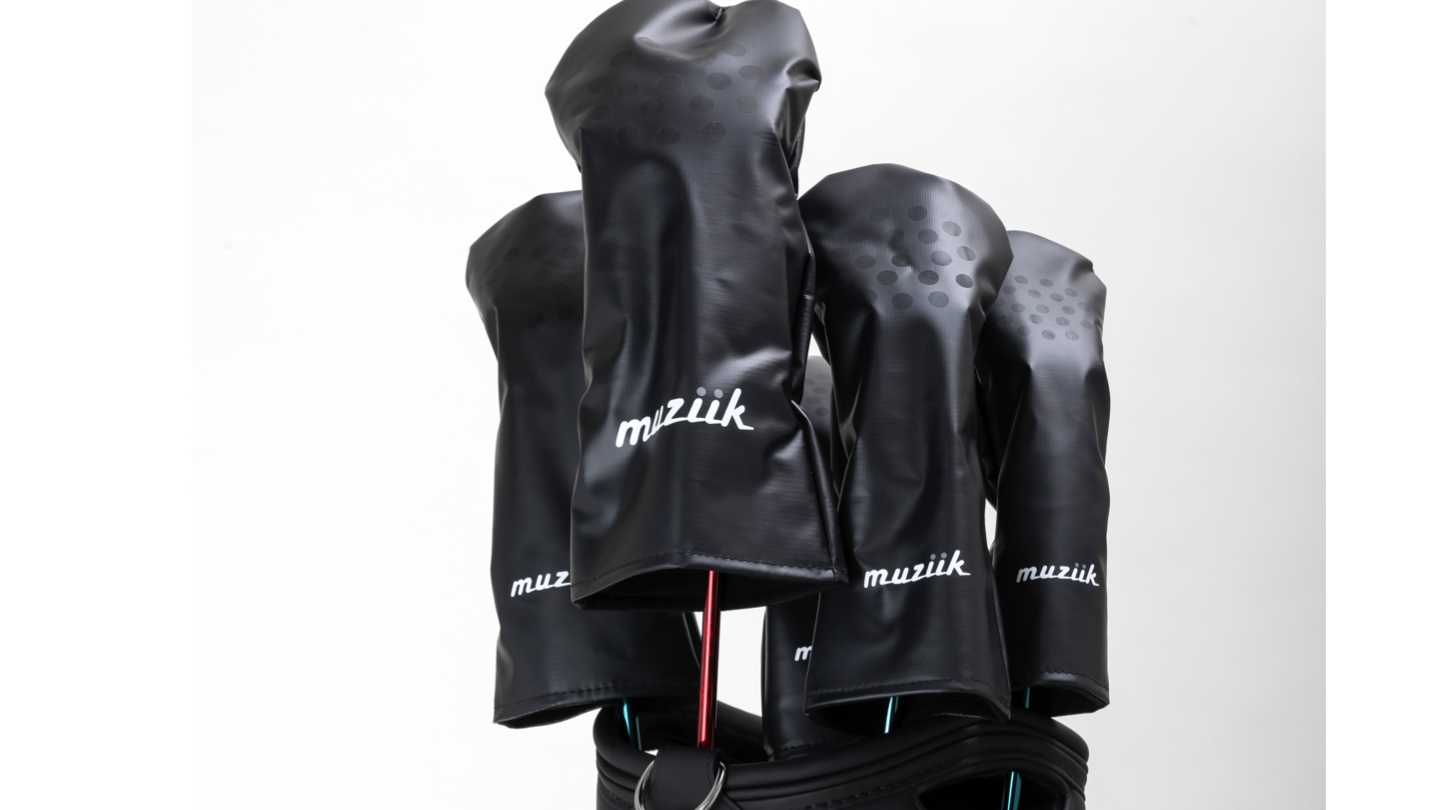 Water-proof head covers are also available.
Head cover made of the same material (sold separately)
Water proof tote bag.
Water-proof material is used. Black tote bag with multi-functional pockets also available. (Sold separately)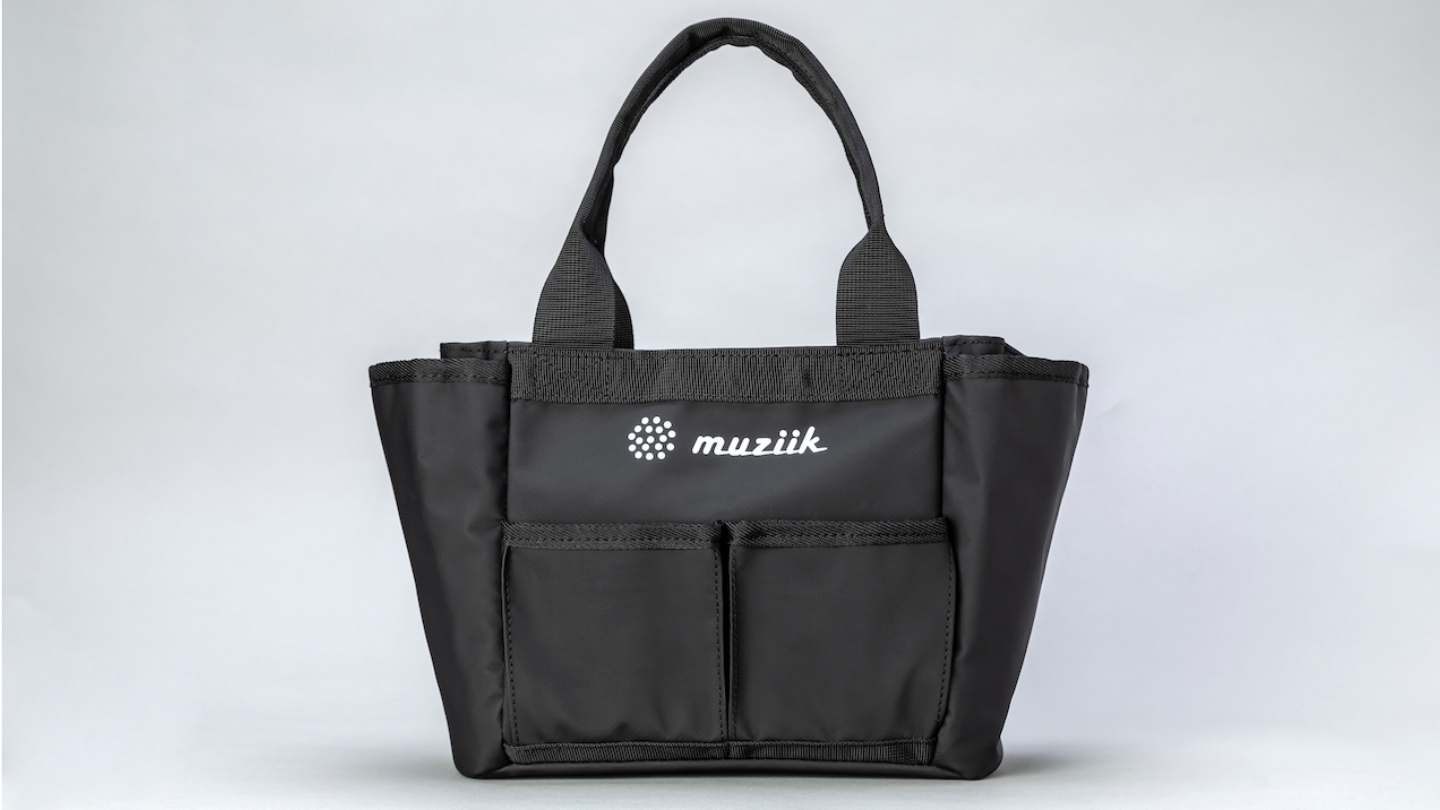 About Us
会社概要


メッセージ


consumer


privacy_policy


shipping


カスタマーサービス(お問い合わせ)


Customer Service (English)


採用情報