CORTEO LITE 39
PLUS

GOLF BALL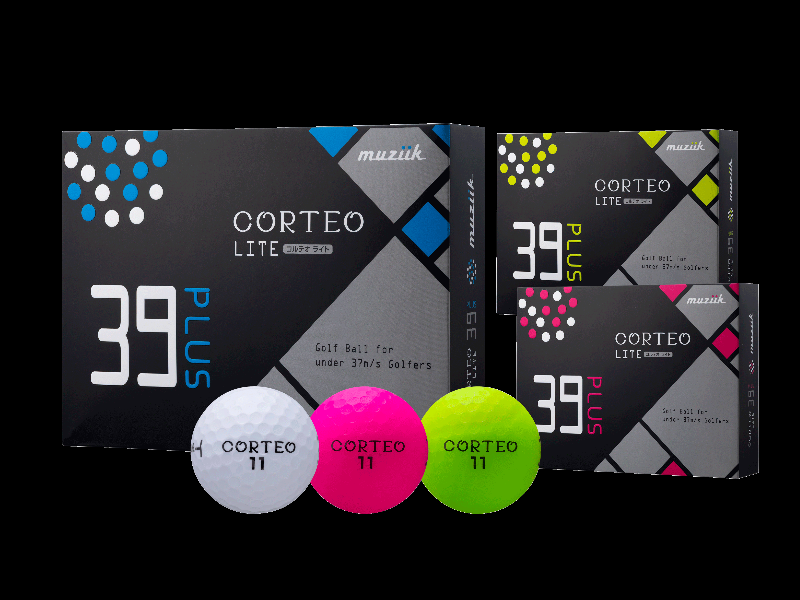 Further increasingthe flying distance of a golf ball.
The rule standard for golf ball weight is 45.93g or less.
From professional golfers with a head speed of over 50m/sec.
to senior and women golfers with a head speed of 30m/sec
use golf balls in the 45g range. In order to add even more distance to the previous model of Corteo Lite 39, which is very popular among women, we have used an inverted idea for the Corteo Lite 39 PLUS. The USGA, R&A ball test is 53.64m/sec head speed.
If you hit a lightweight ball at 53.64 m/sec, the initial velocity will be down. The overweight violation ball is claimed to have an initial speed that exceeds the rule,When the overweight violation ball is hit at 53.64m/sec.The Corteo series is designed for average to low head speed golfers, so even if the initial speed is increased, it still complies with the rules.
For this reason, we have developed a lightweight core with even higher rebound. For golfers with low head speeds, we have developed a lightweight core with the aim of further increasing the distance within the rules. The new Corteo core is designed to increase the distance. The new Corteo 39 PLUS adds distance to your game. More distance, more fun!
Even more flight. High initial velocity 40g ball.

The rule test for golf balls is
at a swing speed of 120 m/h (53.64 m/sec).
The rule states that the ball must have
an initial swing speed of 255 f/s (77.2 m/sec)
or less.The lightweight ball is more difficult to
hit than the heavy ball. A light ball will not fly
as far as a heavy ball.This is a theory for
golfers with high head speeds.
The CORTEO LITE 39 PLUS is a 39 ball with an increased initial speed.
The ball has evolved into a ball that slower golfers can hope to
further increase their distance.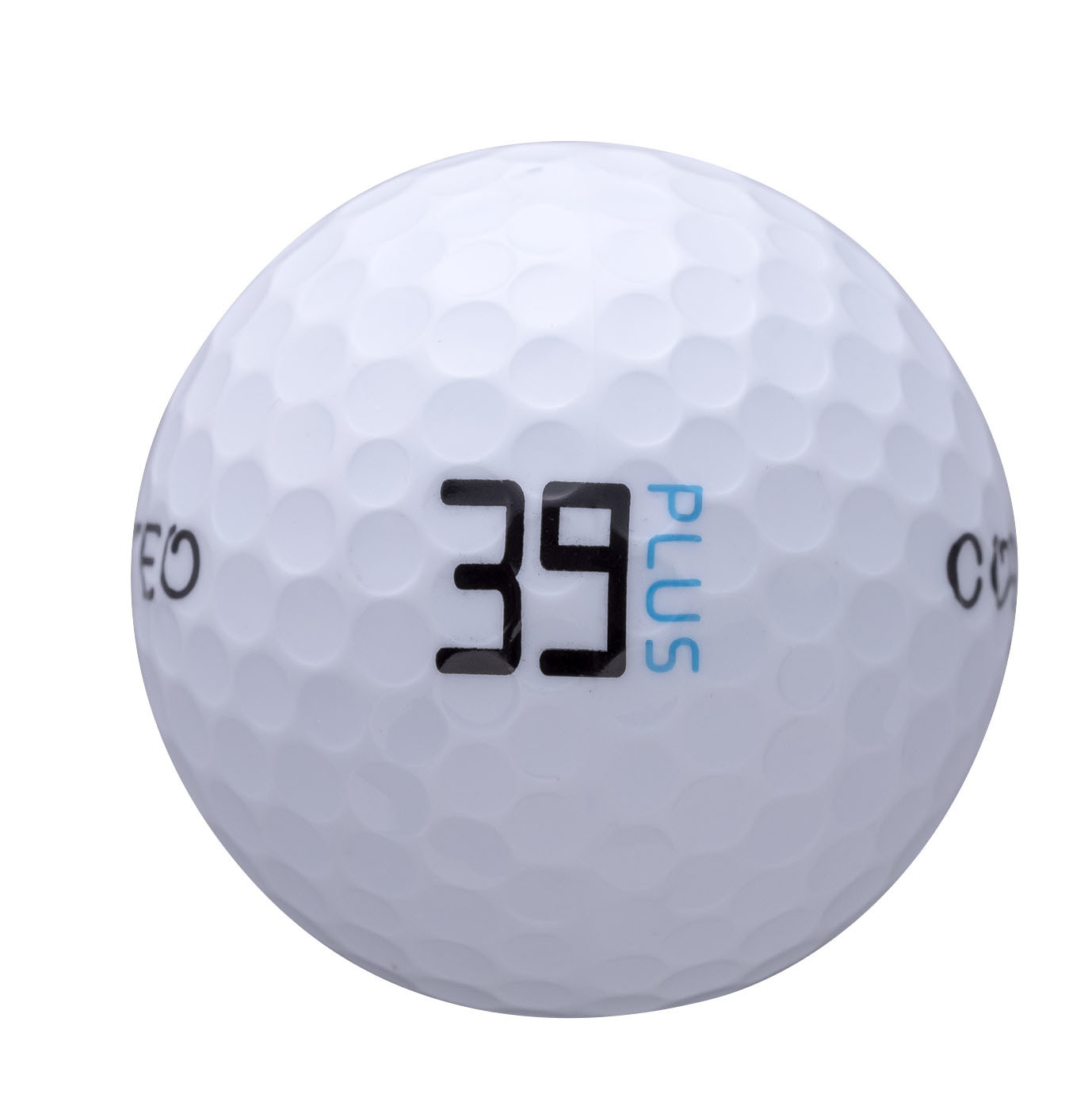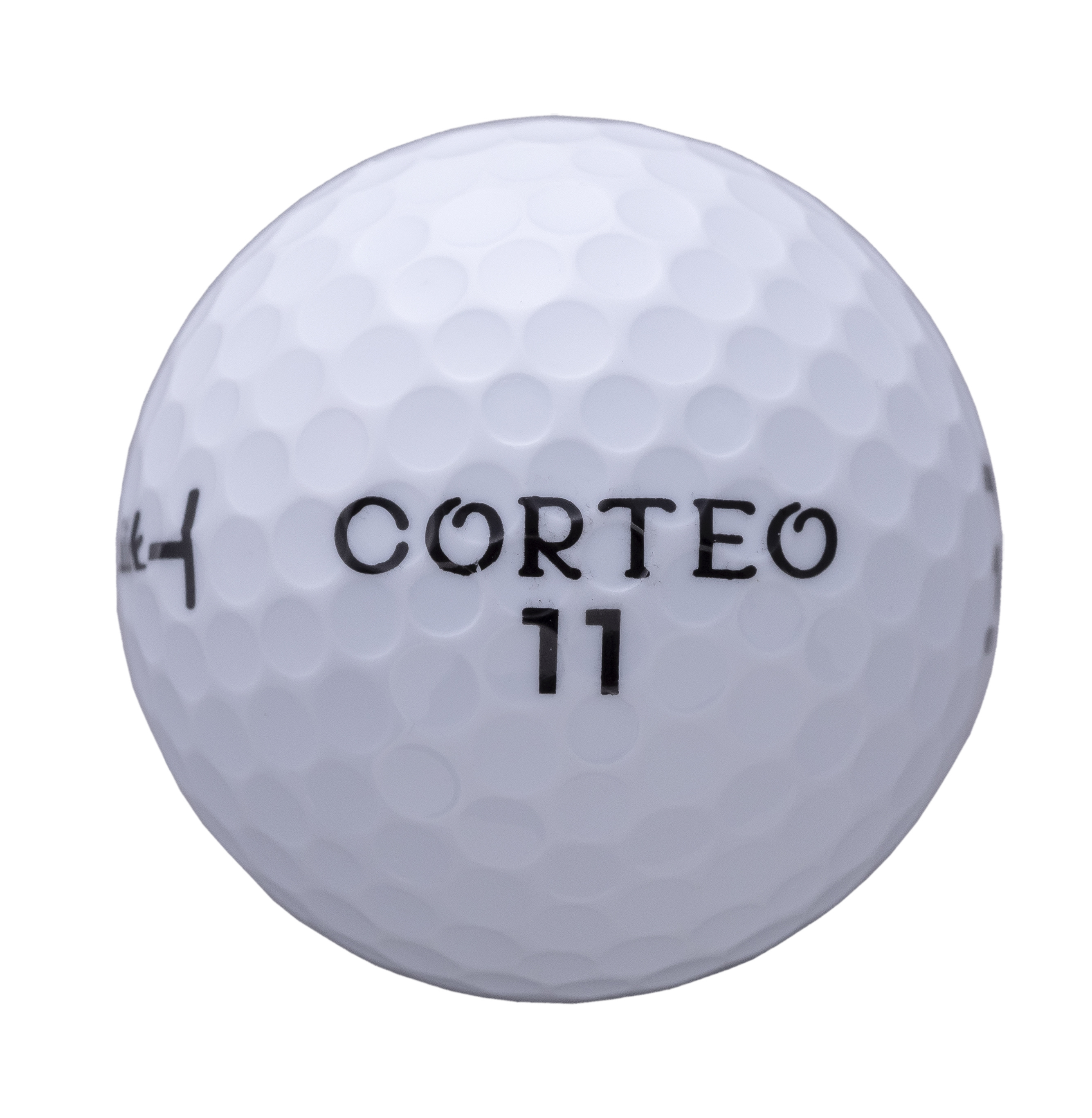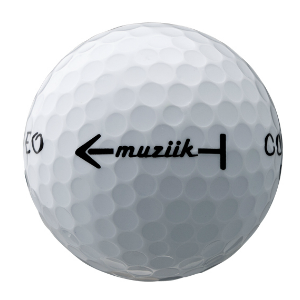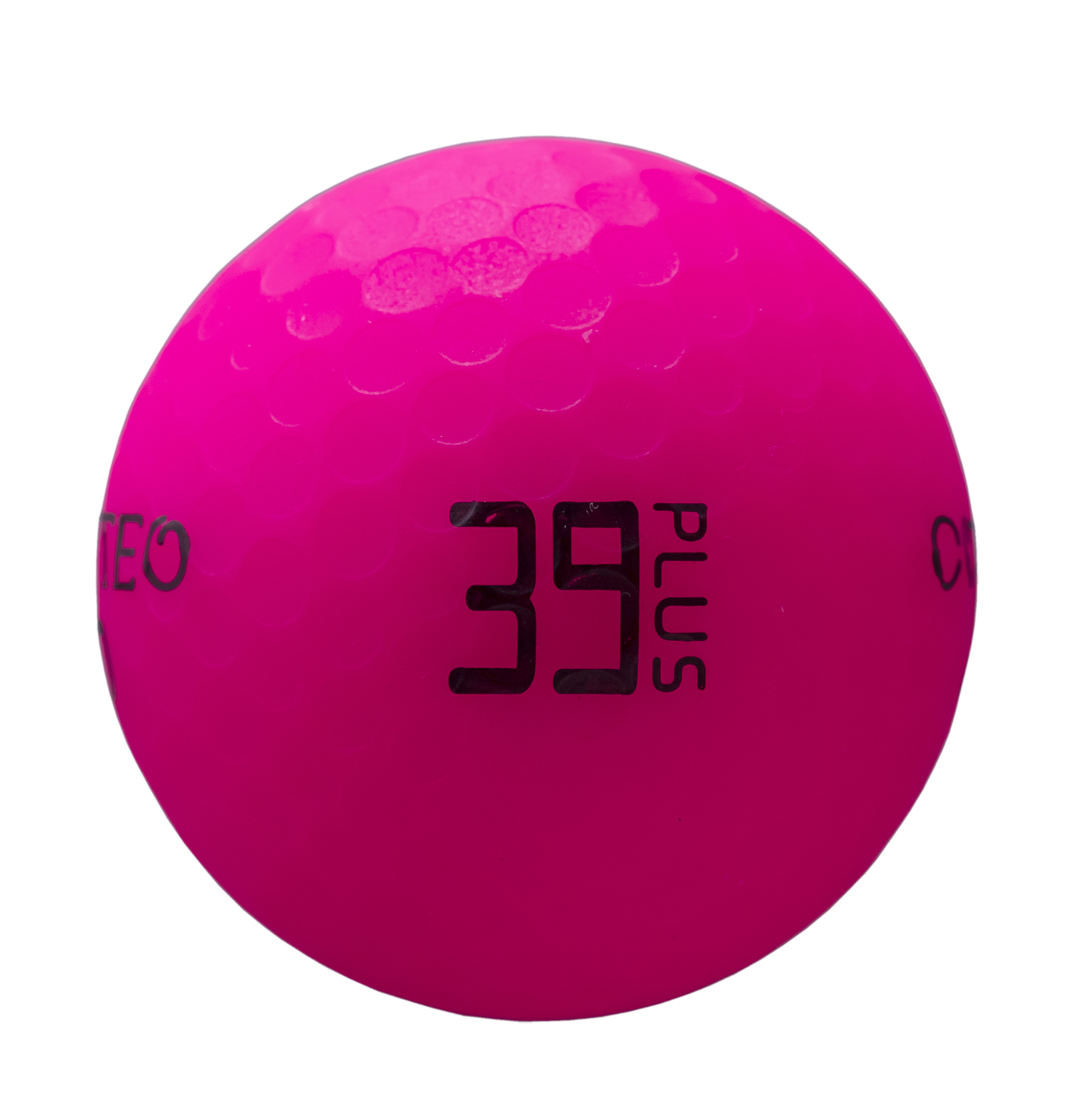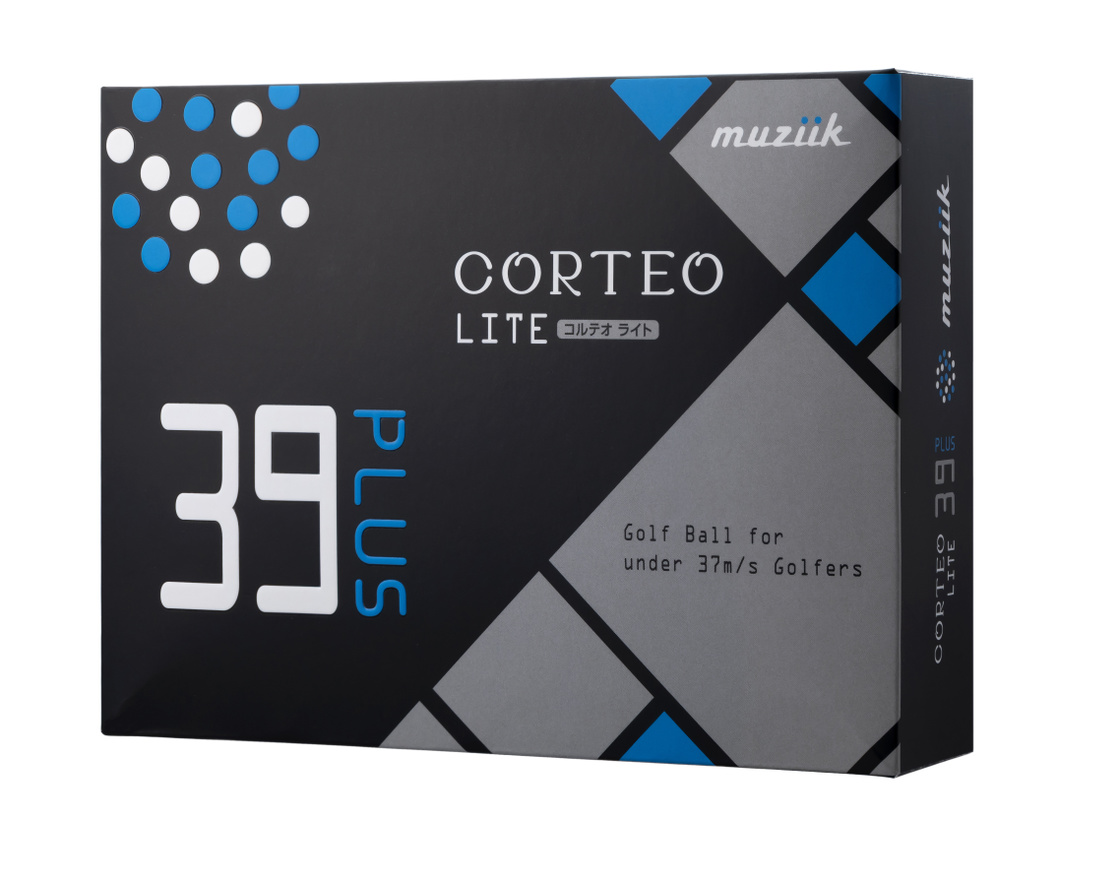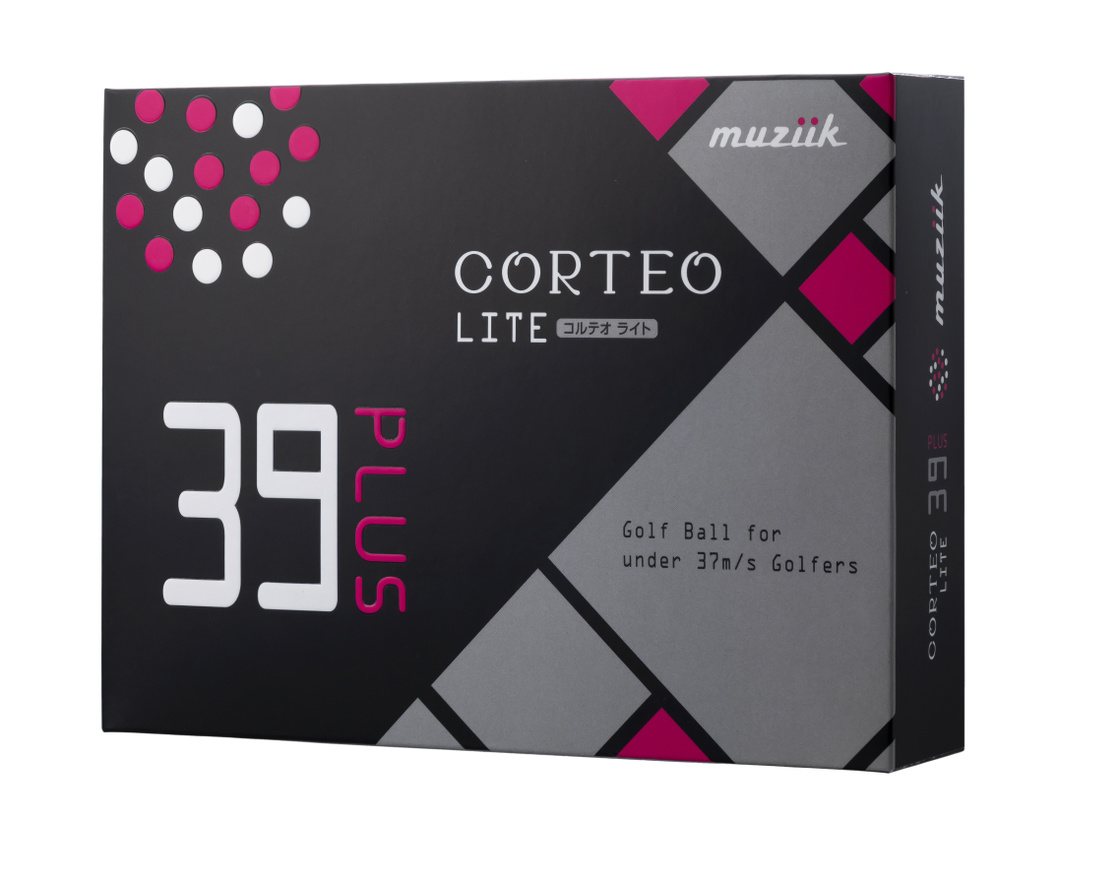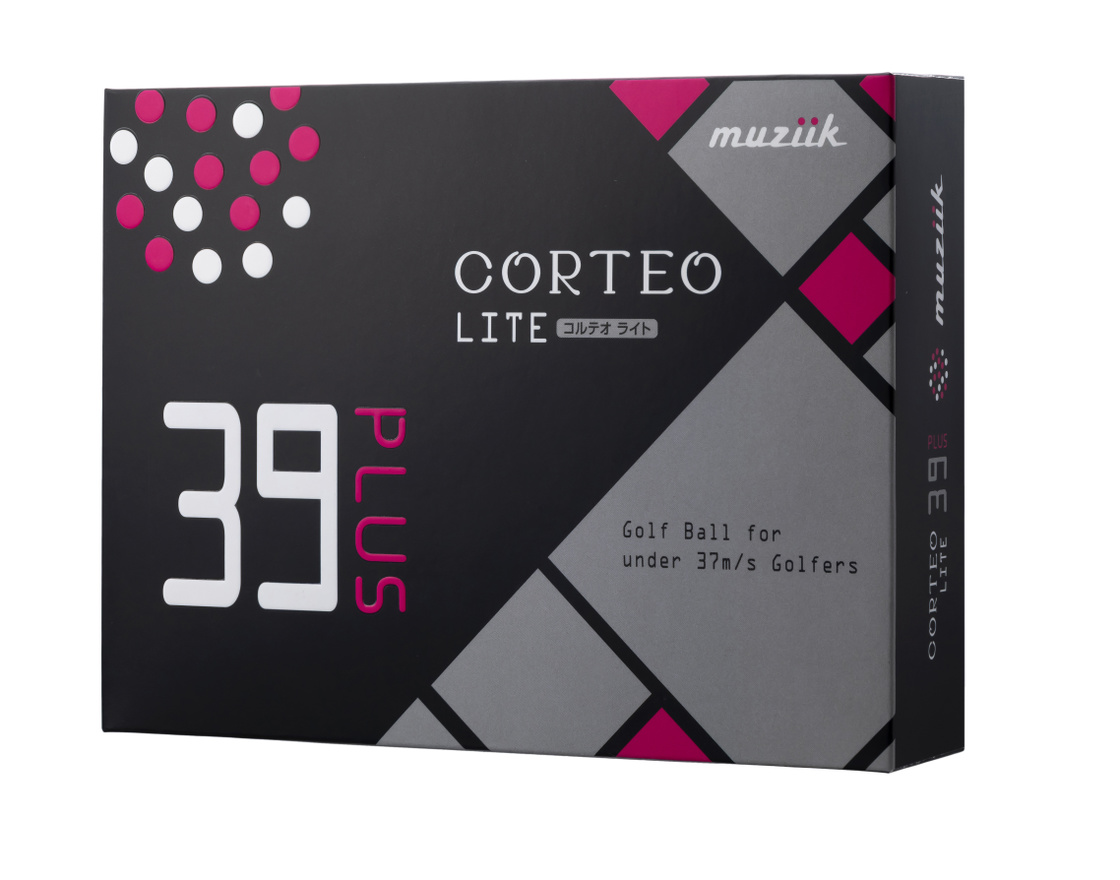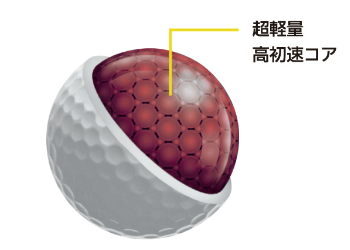 LITE WEIGHT FAST VELOCITY CORE TECHNOLOGY

Equipped with a high initial speed.
lightweight core newly developed for Corteo Plus.
High initial speed core prevents loss of head speed at impact.
Plus 10 yards of additional distance.

DUAL RADIUS MULTI DIMPLE

Increases spin around the green and provides a softer feel.
The Surlyn cover provides a lightweight and synergistic effect.
The dimple design increases buoyancy.
Achieve a big carry. Matte color with excellent visibility.

In addition to the standard white finish, pink, red and apple green are available
in matte colors.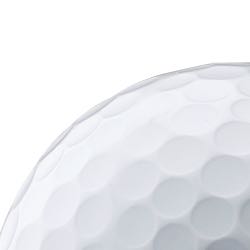 Measured by Skytrac, based on muziik's own tests.

product
CLUB HEAD

魔法のウエッジ

SHAFT

GRIP

GOLF BALL

ACC

インソール


ガラスコート


レーザー距離計


OEM