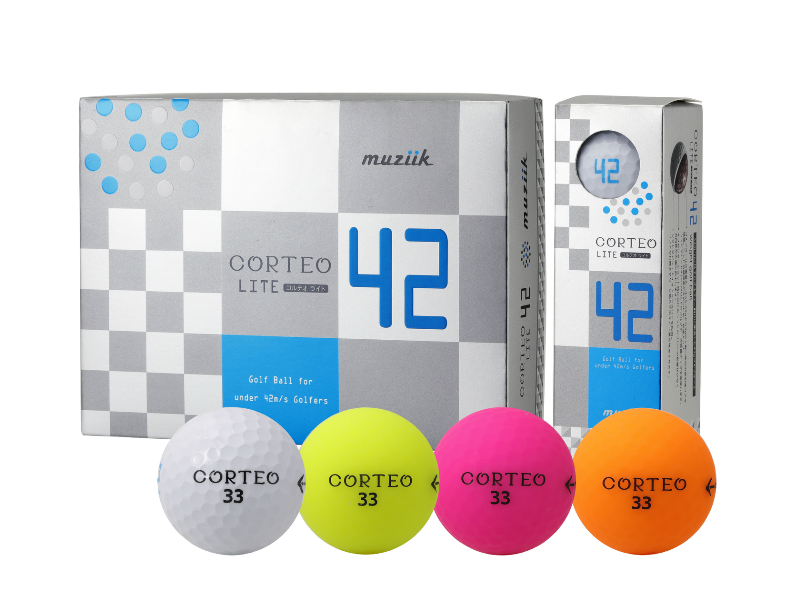 The ideal ball for golfers with swing speeds below 94mph

The Corteo Lite 42 is a golf ball that is developed specially for average golfers with swing speeds of less than 94mph
Muziik's extensive research on swing speeds and initial ball velocity revealed that a ball that weighs 42g, which around 3g lighter than a normal golf ball, will help this category of golfers achieve greater distance with their normal swings. The Corteo Lite 42 is thus ideal for most club golfers, including physically active ladies, seniors and juniors.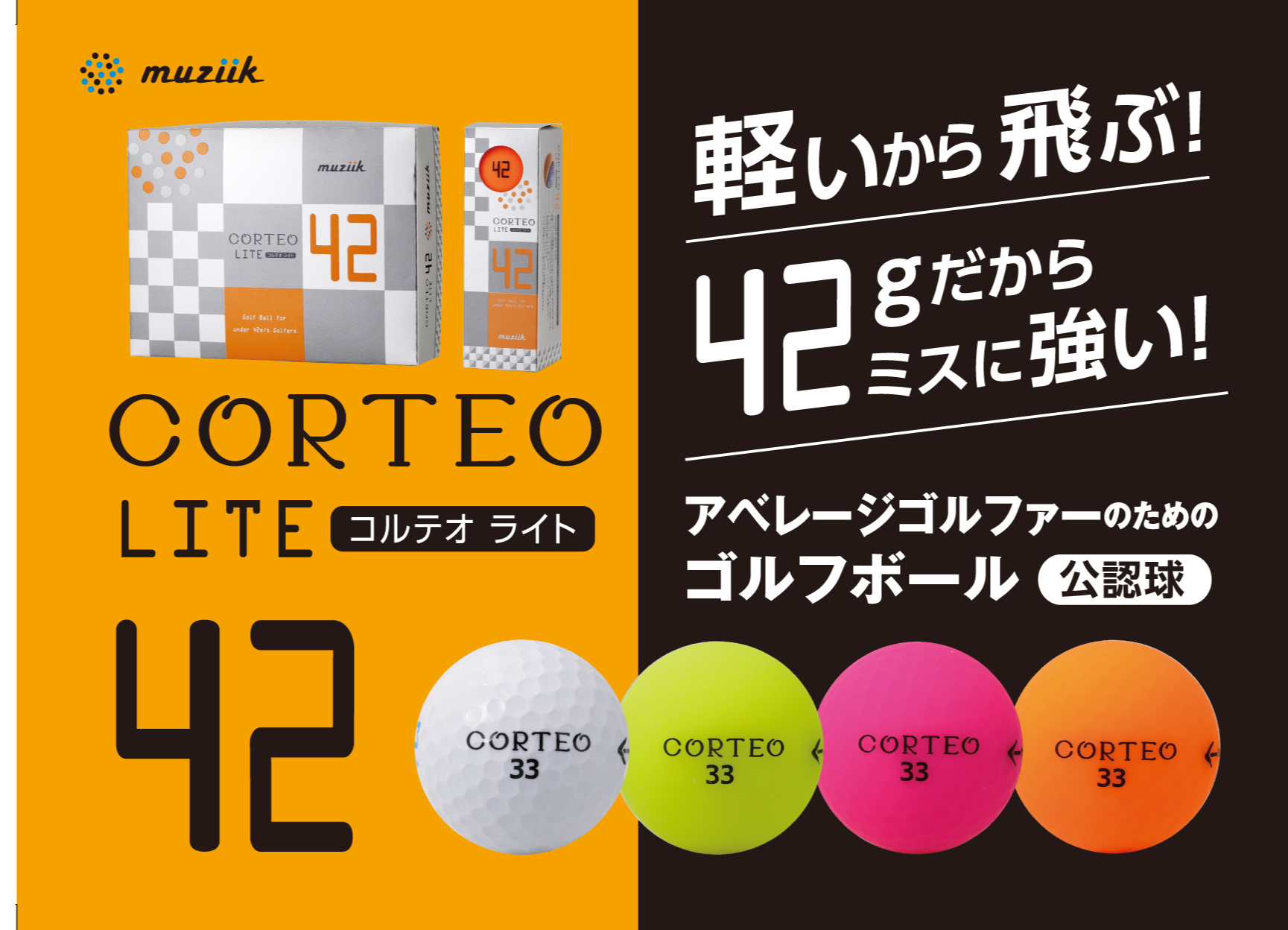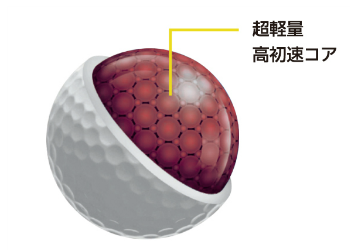 LITE WEIGHT VELOCITY CORE TECHNOLOGY

A newly-developed lightweight velocity core increases the initial velocity of the ball, with Muziik testing showing average distance gains of more than 10 yards.

328 dual radius multi dimple design

The soft ionomer cover works with the core to increase distance while generating soft feel around the greens. Meanwhile, the 328 dual radius multi dimple pattern enhances aerodynamics for greater carry distance.

Matte colours
The Corteo Lite 42 ball is available in highly-visible matte colours of pink, orange and yellow in addition to conventional white.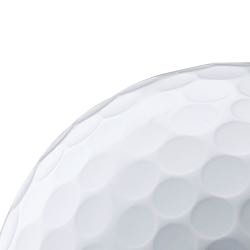 Test Result




  golfer

性別 

年齢

ヘッドスピード

結果

Aさん

男性

56歳

40m/sec

12ヤードUP

Bさん

男性

36歳

37m/sec

10ヤードUP

Cさん

女性

26歳

35m/sec

9ヤードUP
計測機械はスカイトラックを使用。muziik独自のテストによる。
SPEC

構造

カバー 

コア

ディンプル

生産国

2ピース構造

ソフトアイオノマー

軽量高初速コア

328 デュアルラディウス マルチディンプル

台湾
product
CLUB HEAD

魔法のウエッジ

SHAFT

GRIP

GOLF BALL

ACC

インソール


ガラスコート


レーザー距離計


OEM