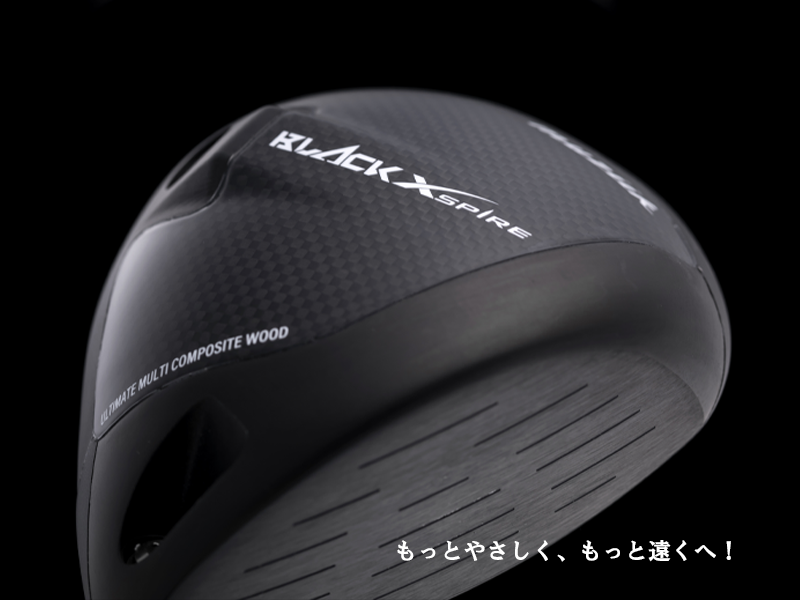 Muziik's first Multi-compodite driver
Driver that expands the world view of custom clubs with high initial
velocity,
strong trajectory, low spin, plus forgiveness.
High quality, face-biting feel.
Low spin and high trajectory for unparalleled distance.
The loft and face angle can be changed.
and,
Variable sleeve without shaft rotation
By just looking at it, holding it
The elaborate design captivates you.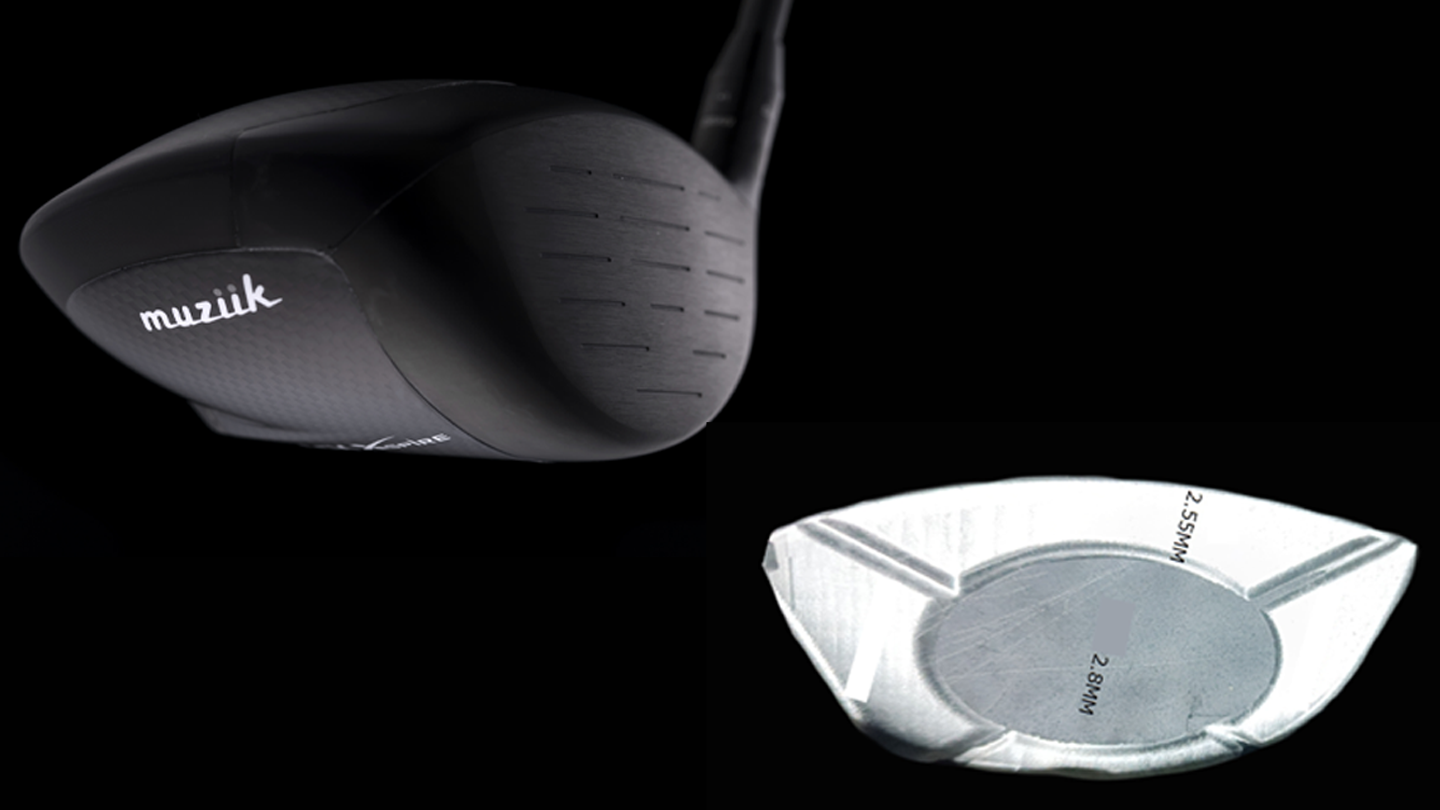 811 Titanium frame integrally molded FACE
Lightweight, high-strength 811 titanium is used for the frame at the front of the head.
The frame and face are integrally molded to reduce weight.
In addition, the back face side is precision CNC milled,
The face is thinned by 2.55mm at the periphery and 2.8mm at the center of the face.
The center of the face deflects significantly with the expansion of the repulsive area.
A high initial velocity ball is realized. This maximizes the distance performance.

Rear section with casting aluminum bumper

By mounting an aluminum bumper made of casting aluminum parts in the rear section energy loss at the time of impact can be reduced.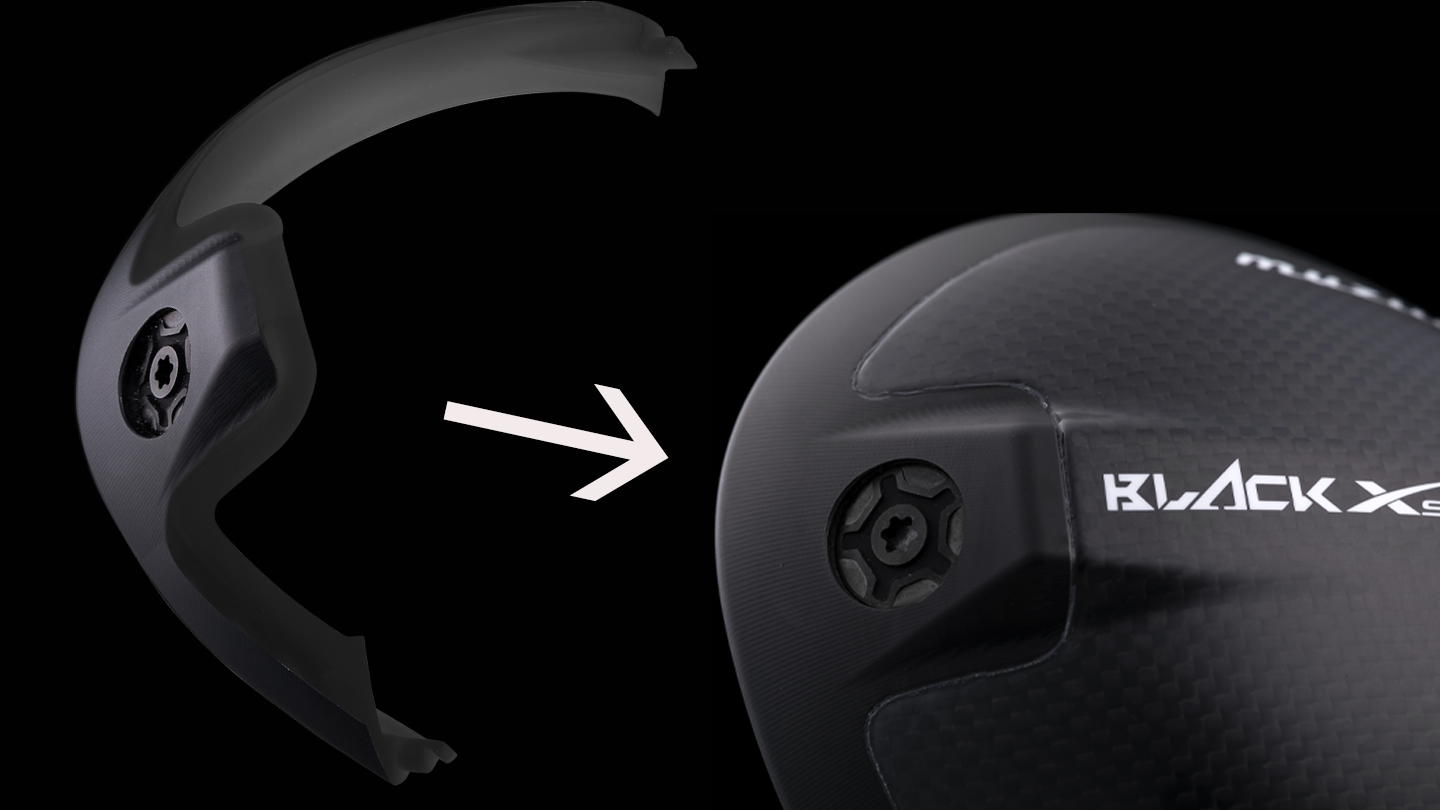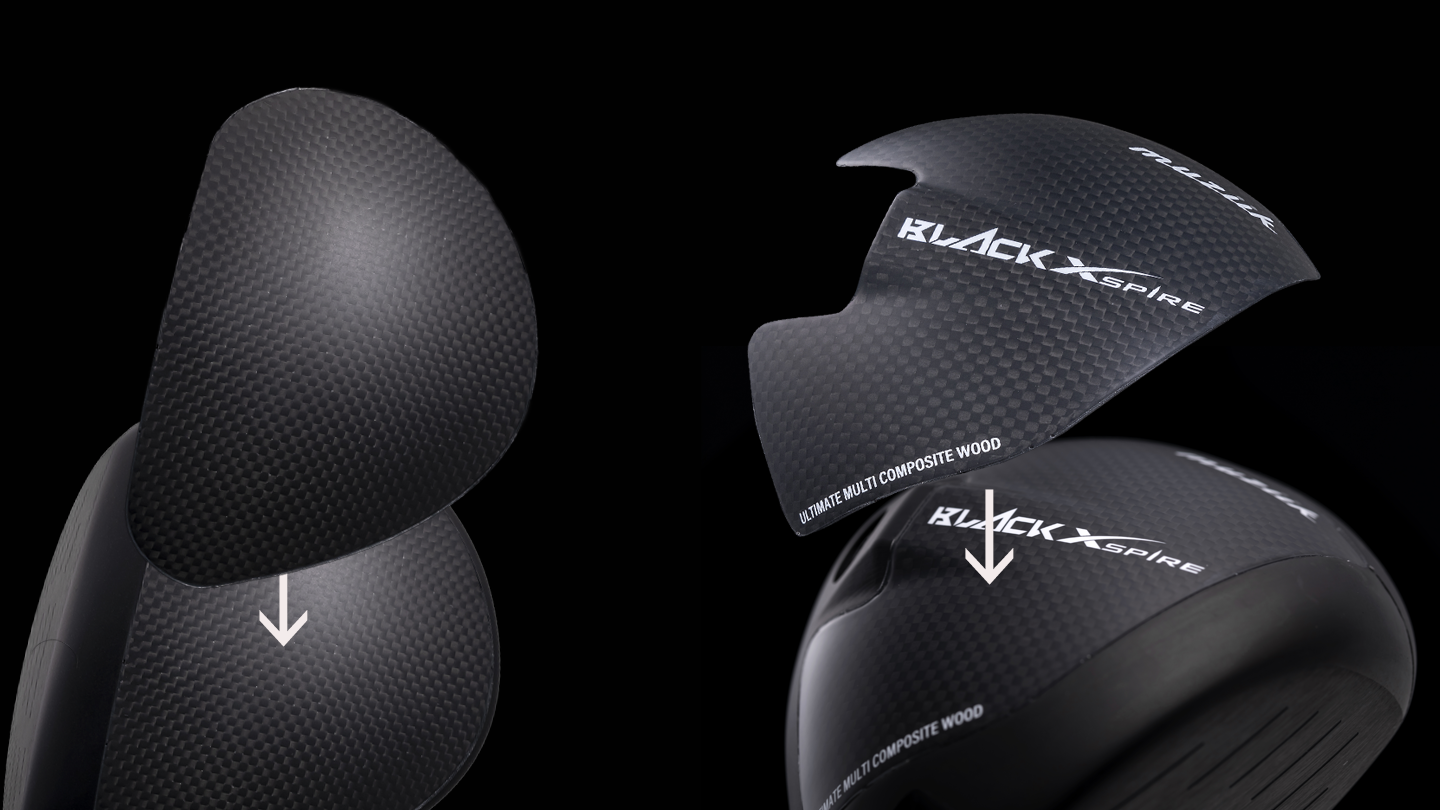 Lightweight, high-strength carbon crown and sole.

Lightweight, high-strength carbon is used for the crown and sole.
Using carbon, which is lighter than titanium, creates extra weight.
This allows for a greater degree of customization in weight.
The flexing of the carbon portion at impact generates strong restorative force.
Draw-bias variable weight design

The extra weight created by the lightweight carbon/aluminum bumper is used to place a SUS weight on the draw bias at the rear of the head to promote ball catching.
In addition, the standard 10g weight makes the center of gravity deeper, resulting in a ball with low spin and a strong trajectory.
Variable SUS weights (8g, 12,14g) are available separately.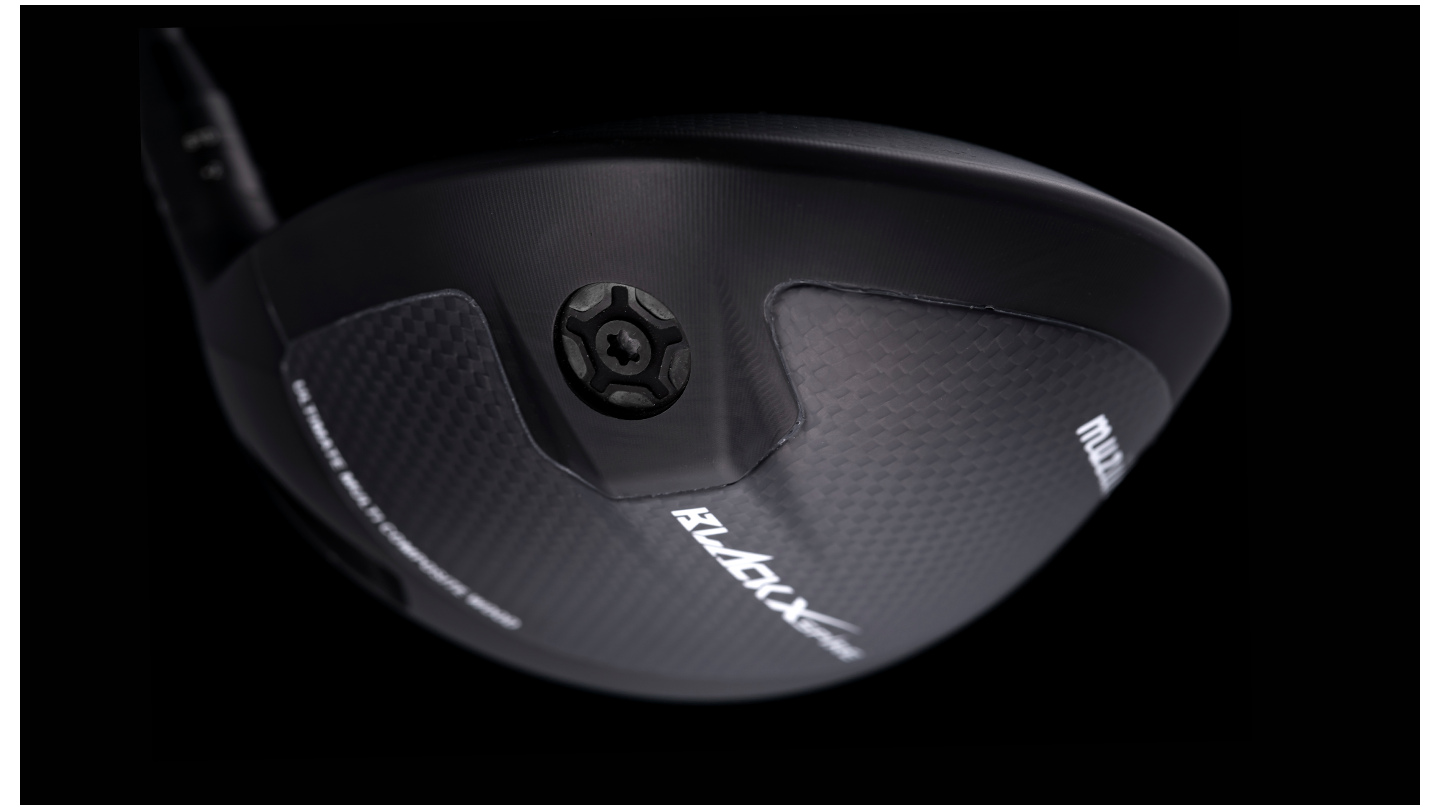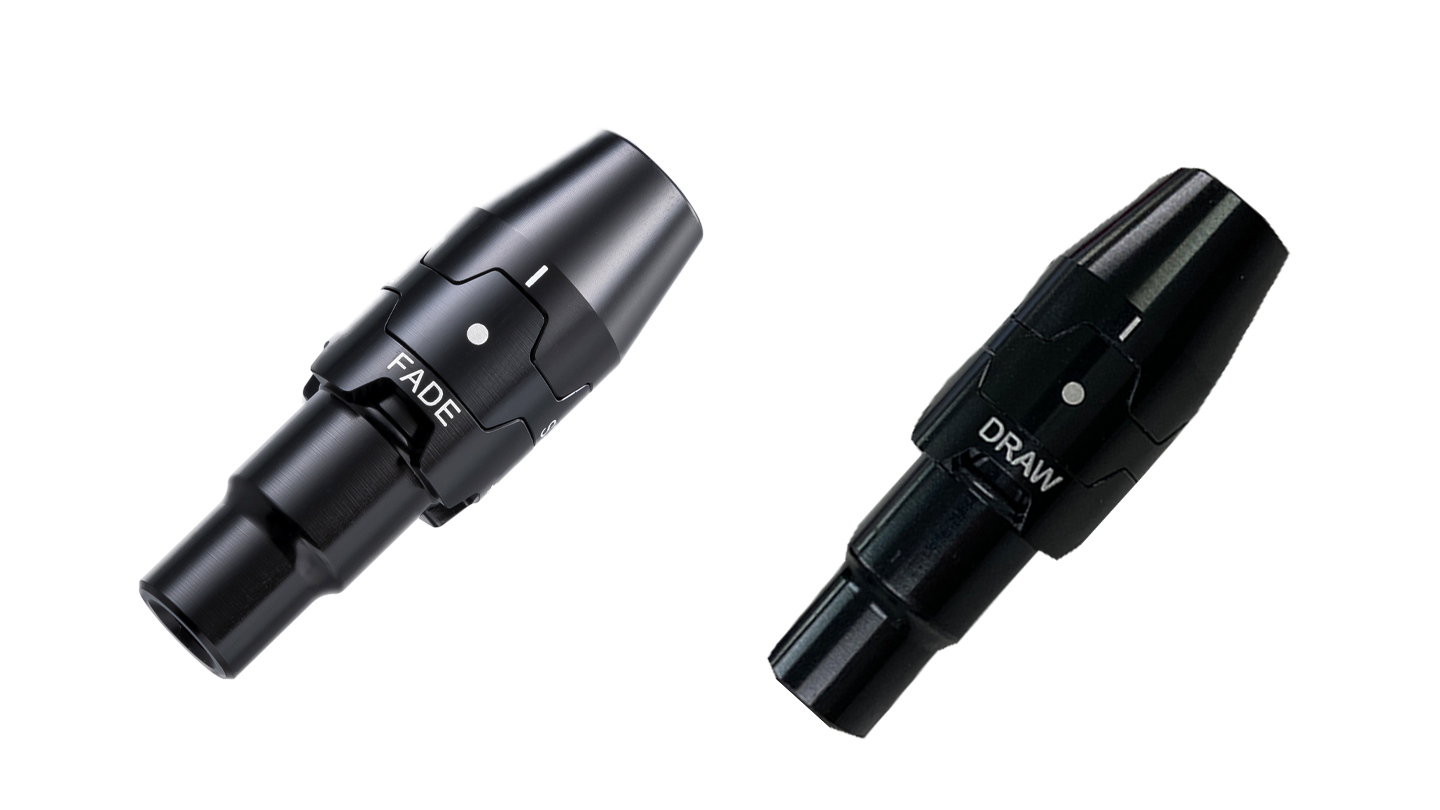 Two types of original sleeves that do not rotate the shaft.

Muziik's sleeve features an original design that does not allow the shaft to rotate.
It can be used without affecting the shaft spine setting or the grip with a line.
There are two types of sleeves to choose from.
The DRAW sleeve has four loft settings: -1°, standard, +1°, and +2°,
The lie angle is standard and DRAW (+1° upright).
A total of 8 settings are available.
In addition to the standard DRAW sleeve, a reverse rotation FADE sleeve has been added to the lineup.
The FADE sleeve has four loft settings: +1°, standard, -1°, and -2°,
The lie angle is standard and FADE (-1° flat).
Normal variable sleeve setting (DRAW sleeve)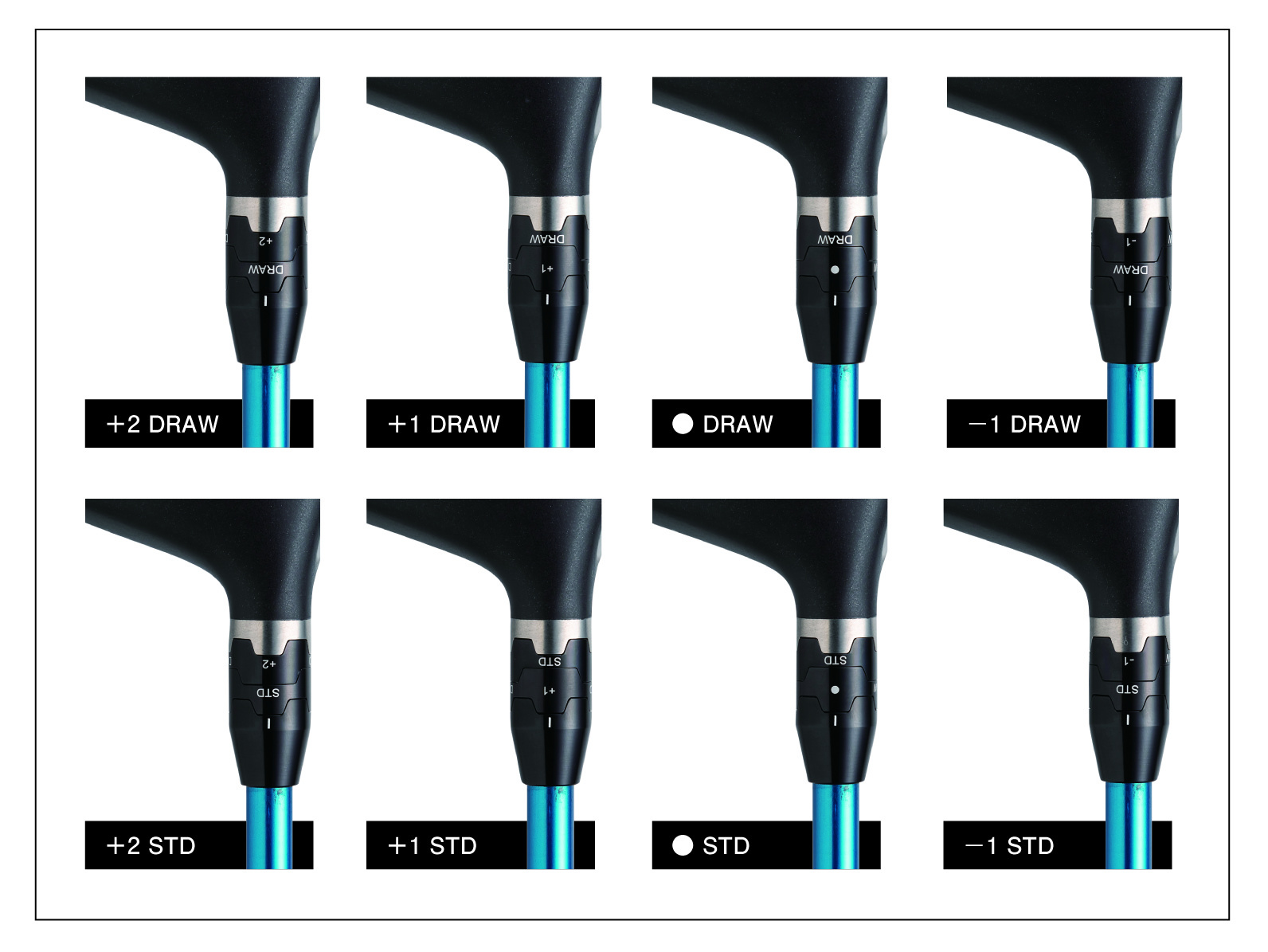 ---
Reverse variable sleeve setting (FADE sleeve)