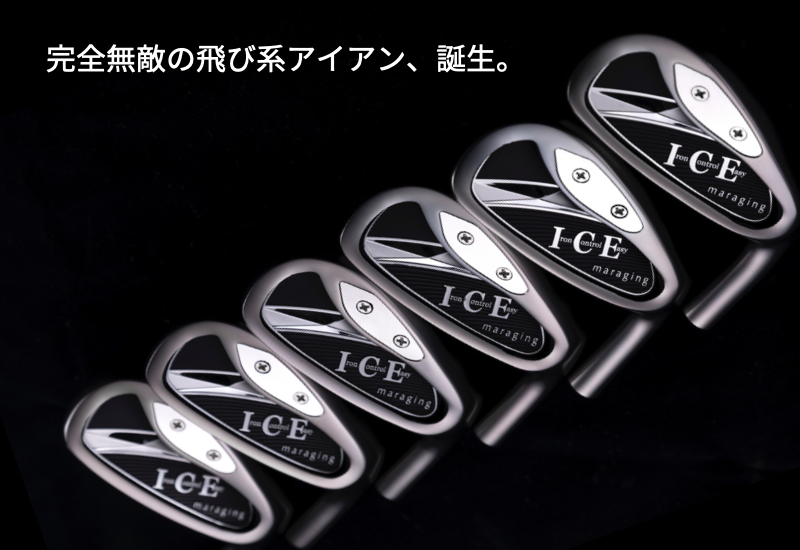 A new game improvement iron born out of the impact analysis of 100 golfers
To create an iron that really helps amateur golfers, Muziik analysed the impact data of 1,000 golfers in a series of tests. The data showed that the most common mishits are due to a 3 to 5 degree toe-down impact, which creates the dreaded duffed shot at worst and a weak, open face impact at best.
The result of this extensive study is the ICE (Iron Control Easy) Maraging Iron, designed to help golfers of all levels generate distance-producing power.
The ICE Maraging Iron comes in a stronger lofted set of four – 9 (31°), 10 (35°), PW (39°) and GW (44°). 7 (24°) and 8° (27°) irons are available as add-ons.

TECHNOLOGY
Variable power weights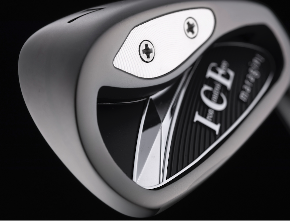 The head features a power weight towards the sole which prevents the face from opening due to the toe-down tendency, thus facilitating solid impact for more distance. It also increases the moment of inertia (MOI) for enhanced control.
Two types of power weights, 4.5g and 11g, are available and interchangeable so as to alter the head weight.
---
360 degree cup face of hyper maraging steel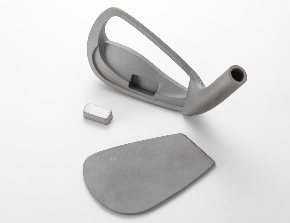 Super-strength hyper maraging steel, with increased vanadium and aluminium content, is used for the 360-degreee cup face to generate amazingly high initial velocities.
---
Strong lofts for extra distance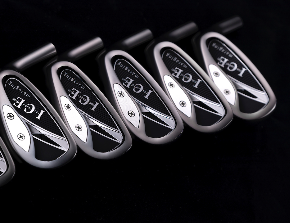 Stronger lofts across the set synergise with the high-velocity face and inner weighting to help golfers achieve amazing distance with less effort.
---
Inner weight structure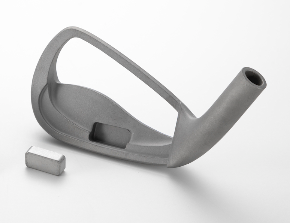 A 12g internal tungsten weight near the sole lowers and deepens the CG location to generate high trajectories.
---
Diamond cut sole design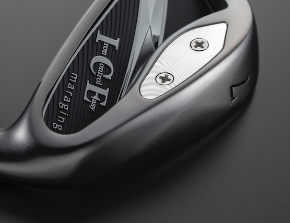 The diamond cut sole, with the toe and heel sections cropped off while keeping the centre flat, reduces turf resistance to minimise head speed loss even though thick rough.
---
Luxury PVD finish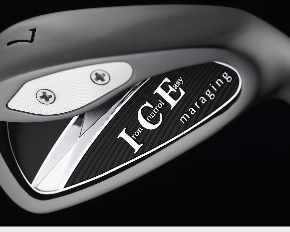 The luxurious-looking dark grey PVD coating will turn black over time and usage.
---
IRON CONTROL EASY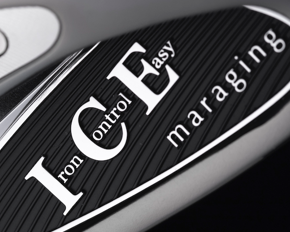 I.C.E name come from IRON CONTROL, EASY。
strong loft for distance, toe weight for control, tangsten weight for trajectry.
I.C.E iron is best one for amature golfers.
---
Base set and options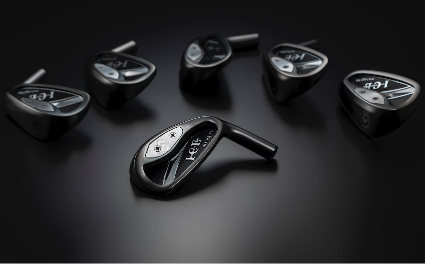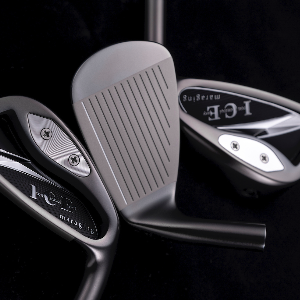 I.C.E iron is 4pcs set include #9,#10,PW, and GW.
Options are #7
---



#7

#8

#9

#10

PW

GW

material


S20C FORGED/PRECIOUS CNC MILLED+Alminium weight
LOFT(°)


22
27
31
34
39
44
LIE(°)


61
61.5
62
62.5
63
63.5
HEAD WEIGHT(g±)


265
272
279
287
292
295

HOSEL INNER DIAMETER

9.45mm
product
CLUB HEAD

魔法のウエッジ

SHAFT

GRIP

GOLF BALL

ACC

インソール


ガラスコート


レーザー距離計


OEM