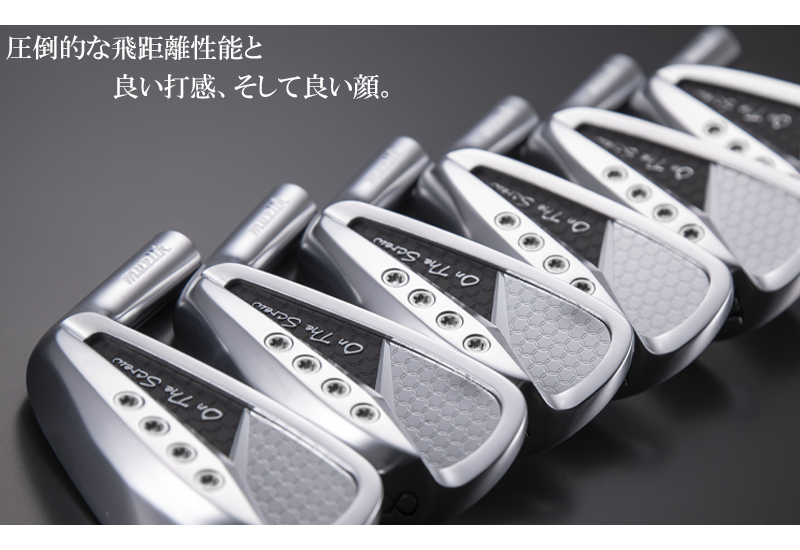 Beautiful shape and unparalleled distance performance.
Flagship model that combines flight and feel.
The beautiful shape of the irons is combined with an overwhelmingly high trajectory and flight.
Soft feel and good release.
Active senior golfers who are advanced players or former advanced players can regain the distance they used to have.
We have paid attention to every detail in order to create such irons. flagship model.
Enjoy the new On The Screw DD Irons.

TECHNOLOGY
Mild iron forged L-shaped cup face manufacturing method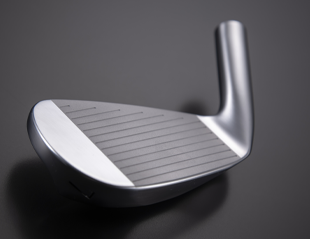 304 body and soft iron forging combined with L-shaped cup face
By using a soft iron forged L-shaped cup face the repulsive force is increased while maintaining the hitting feel.
---
Undercut cavity construction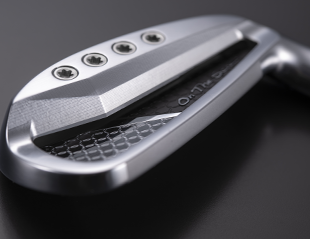 By creating a deep undercut cavity structure between the L-shaped cup face and the back face, the center of gravity is further lowered and deepened to create a ball with wide forgiveness and a high trajectory.
---
2番手飛ぶ、飛距離性能を実現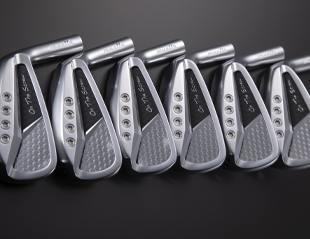 Strong loft design of 24 degrees for #7 and 31 degrees for #9.
The synergistic effect of the high initial velocity L-shaped cup face construction and undercut cavity design delivers distance performance of more than club #2.
---
Diamond cut sole design.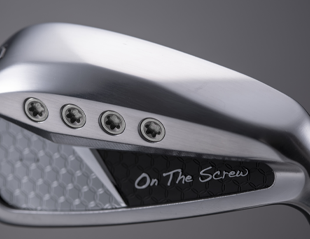 The diamond sole is cut on the toe and heel sides while keeping the center portion flat.
By reducing the resistance to the turf, especially when hitting toe-down, head speed is not reduced and shots with good exit can be achieved.
---
Variable weighting system function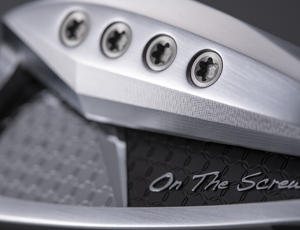 Four standard weights weighing 2g each are arranged.
In addition, a 4g tungsten weight and a 0.5g alumina weight are available.
The variable weight function can accommodate all types of golfers.
Compatible with Torx wrench T-20
Basic set 9-P set of 4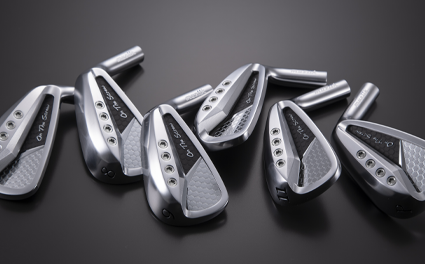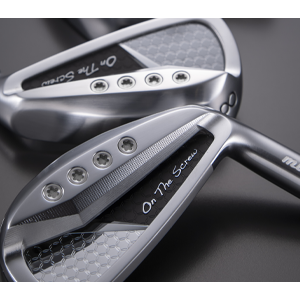 DD irons are basically 4 irons: 9 (31 degrees), 10 (35 degrees), 11 (39 degrees), and PW (44 degrees).
Number 7 (24 degrees) and number 8 (27 degrees) are available as an option.
---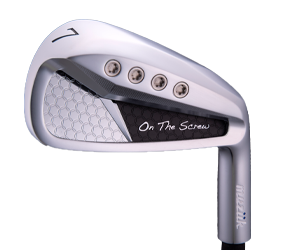 BACK FACE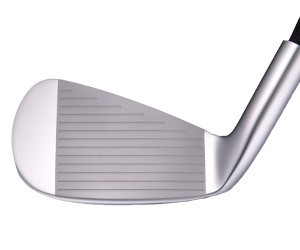 FACE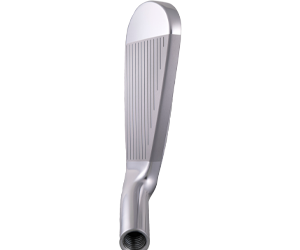 ADDRESS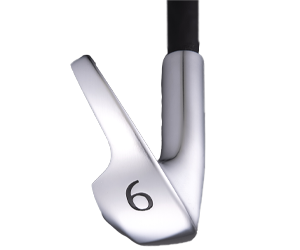 TOE
product
CLUB HEAD

魔法のウエッジ

SHAFT

GRIP

GOLF BALL

ACC

インソール


ガラスコート


レーザー距離計


OEM